Technical Support Consultant (Networking)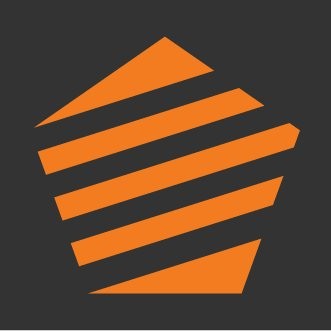 iS5 Communications
IT, Customer Service
Posted on Friday, July 21, 2023
What you'll be doing:
Are you interested in helping to secure and enable reliable operations of a nation's critical infrastructure? Our Company develops products and solutions that do just that. Utilizing the companies designed secure networking and edge computing platform for Industry 4.0 and Industrial IoT applications, the Company is developing innovative cybersecurity, industrial communications, big data, and AI/machine learning solutions for Smart Grids, Intelligent Transportation Systems, and other critical infrastructure industries. Our Company is seeking individuals to help build the next generation solutions for our global customer base at our Corporate Headquarters in Mississauga, Ontario.
Responsibilities:
The primary responsibilities of the role will be but not limited to:
Research, strategize, develop, and implement training material and deliver training.

Perseverance, dedication, and self-motivation to bring ideas and initiatives to further develop successful Professional Services Consulting and Training.
Pre-Sales and Post-Sales Support.
Participate in Customer meetings to discuss analyze training or Network Design requirements.

May be required to travel to customer site where required.

Provide weekly executive update reports.

This role Directly reports to the EVP of Marketing and Services & Support.

Work closely with the Key Executive Team on projects.

Ability to meet with end-users and gather functional requirements.

User Acceptance Testing (UAT) and debugging software.

Team-oriented and works collaboratively to achieve team goals.

Proven ability to work independently with minimum guidance.

Ability to travel globally or where customer projects reside.

Help to promote the Consulting and Training Services to customers.

Assist with the development of CRM trouble ticketing system for support.

Assist develop with processes for Technical Support.
May on occasion where required attend tradeshows.
Train other team members.
Qualifications:
University Degree or College Diploma in Computer Science, Computer Engineering, Networking, Telecommunications.
7 plus years practical experience with strong knowledge of L2/L3 protocols – OSPF, BGP, MPLS, RSTP, TCP/IP, Cyber Security, RADIUS/TACACS, IPV6, SNMP, NMS.
Preferably experience in Industrial Networking IT/OT SCADA applications is a plus.
Industry Certifications: CCNP, JNCP, CISSP or higher.
Strong technical troubleshooting and diagnostic skills, ability to implement quick workarounds to technical problems.
Teamwork and Collaboration; Adaptability; Initiative, Integrity, Individual Accountability, Organizational Excellence.

Strong PC skills (MS Office Suite).
Critical Thinker and Problem Solver.

High energy and organizational commitment.

Excellent communication skills (written and spoken).
To fit in our growing and diverse team, you must be:

Critical thinker and problem solver
Proactive and energetic, creative and self-starter
Team-oriented and collaborator, committed to the organization and its vision