QA Automation Developer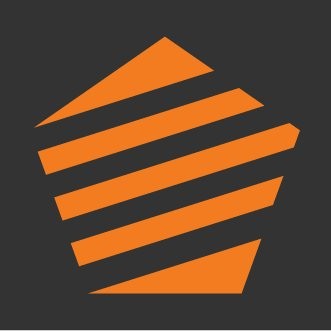 iS5 Communications
Software Engineering, Quality Assurance
Posted on Friday, July 21, 2023
What you'll be doing:
Are you interested in helping to secure and enable reliable operations of a nation's critical infrastructure? Our Company develops products and solutions that do just that. Utilizing the companies designed secure networking and edge computing platform for Industry 4.0 and Industrial IoT applications, the Company is developing innovative cybersecurity, industrial communications, big data, and AI/machine learning solutions for Smart Grids, Intelligent Transportation Systems, and other critical infrastructure industries. Our Company is seeking individuals to help build the next generation solutions for our global customer base at our Corporate Headquarters in Mississauga, Ontario.
iS5 Communication is currently looking for a creative and experienced QA Automation Developer with a great can-do attitude and passion for development automatic testing solutions for network equipment. The QA Automation Developer will be a part of our QA team and will lead the QA automation development activities such as development and maintenance of automation framework, design and develop automatic test cases for functional, system level test execution and regression testing. Along with the iS5 QA team the candidate will be interacting with testing and development teams in multiple locations.
Responsibilities:
The role will include understanding iS5 customer requirements & product solutions, forming knowledge and opinions about system level test coverage, being a writer and/or a key reviewer for system test plans & coverage, and providing technical knowledge sharing inside the company. The primary responsibilities of the role will be:
Lead design and developing testing automation framework/tools that can support component-level testing automation for new functionalities and regression testing suite for system-level end to end services and Web UI for network equipment and applications.
Investigate and recommend innovative automated test approaches and processes for existing and coming new software and hardware products that in QA's testing scope.
Continuously improve automated testing methodologies enable testers to maximize test coverage of the full depth of enterprise products.
Review functional and technical documentation to identify requirements for the new function implementation in order to supporting new features test automation.
Execute automated testing scripts and generate testing result report.
Based on automated testing result report, work with QA test lead and Developers to ensure all functionalities have been tested, defects have been identified and documented, impacts have been assessed, and resolutions provided.
Qualifications:
Degree in computer engineering or equivalent areas.
Strong programming skills in Python and Perl (minimum 5 year).
Experience in test automation framework development (must).
Must have experience in test automation development for Network equipment (switches/routers).
Strong technical troubleshooting and diagnostic skills, ability to implement quick workarounds to technical problems.
Must have experience of automation implementation of Network Simulator/Analyzers like Spirent/Ixia/Perf/Wireshark and etc.
Strong analytical skills, creativity, and detail-oriented.
Must be self-motivated and able to meet deadlines.

Ability to work in a development team with a co-operative attitude.

Excellent verbal and written communication skills.

Cisco CCNA/CCNP certification (preferred)

To fit in our growing and diverse team, you must be:

A Critical thinker and problem solver
Have excellent communication skills both written and spoken
Proactive and energetic, creative and self-starter
Team-oriented and collaborator, committed to the organization and its vision