Network Solutions System Software Application Engineer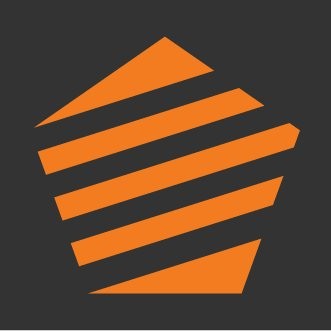 iS5 Communications
Posted on Saturday, May 20, 2023
What you'll be doing:
As a Network Solution System Software Engineer, you will be part of an exciting engineering team in our rapidly growing business. As a member of the Software Engineer team, you will have an important role in supporting the design, release and launch of communication products which are aligned with industry standards and project product profile.
This role reports to the Director of Embedded Software.
Responsibilities:
Responsible for Network Solution architecture, design, integration and implementation based on the embedded computing module system
Developing Java/C/C++ software according to the company SDLC process
Integrating existing industry packages for cybersecurity, deep packed inspection, NMS, gateway, threats monitoring and log manager
Responsible for unit tests, system integration, product validation and certification
Managing outside developers and consultants
Managing development CI/CD environment, software releases and bug tracking system
Writing design documentation and status reports.
Requirements:
10 + years of experience in developing/integration of Java/C/C++ application on Linux and Windows-based platforms
In-depth knowledge of system application design and integration for different operational systems
Solid knowledge with configuring and troubleshooting Windows/Linux
Understanding of network infrastructure, firewalls, routers, switches and application-level protocols (L2/L3 protocols) – RSTP, LLDP, STP, IGMP, VRRP, RIP, OSPF, TCP/IP, HTTP, NAT, IGMP, QoS, VLAN, VPN, etc.
At least, 2-3 years of hands-on experience within technologies including but not limited to JPEMBEDDED R-GOOSE Gateway, FORESCOUT EYEINSPECT, SYSKEY OT, XONA, FORTINET FORTIGATE Datadog, and Syslog
Sound knowledge in virtualization technology/cloud services such as VMWare and Azure
Understanding of SNMP and log-based monitoring
Solid knowledge in scripting languages including but not limited to Bash, Perl and Phyton
Embedded design experience in C/C++ (an asset)
Experience in customizing Linux distribution and packages to achieve optimal performance
Strong analytical and problem-solving skills
Excellent written and verbal communication skills
To fit in our growing and diverse team, you must be:

A critical thinker and problem solver
Have excellent communication skills both written and spoken
Proactive and energetic, creative and a self-starter
Team-oriented and collaborator, committed to the organization and its vision.
What
iS5

offers:

At iS5 Communication Inc. our team is everything! You will have an opportunity to join a dynamic, fast-paced, and collaborative team. Some of the perks our team members have are:
Medical, Dental and Vision care benefits
Access to public transportation
Flexible work hours
Casual Friday dress code all week long
Employee Referral Programs
And more!