Scheduler/Material Coordinator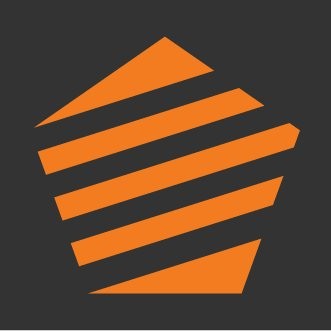 iS5 Communications
Posted on Thursday, February 9, 2023
Are you interested in helping to secure and enable reliable operations of a nation's critical infrastructure? iS5 Communications develops products and solutions that do just that. Utilizing the iS5 designed secure networking and edge computing platform for Industry 4.0 and Industrial IoT applications, iS5 is developing innovative cybersecurity, industrial communications, big data, and AI/machine learning solutions for Smart Grids, Intelligent Transportation Systems, and other critical infrastructure industries. iS5 is seeking individuals to help build the next generation solutions for iS5's global customer base at our Corporate Headquarters in Mississauga, Ontario.
We are seeking a highly organized and detail-oriented Production Planner/Scheduler to join our team. The successful candidate will be responsible for scheduling production to build made-to-order items based on multiple customer priorities and material deliveries. The candidate will be responsible for updating our ERP system with the associated material movement within the production process.

The position is reporting to the Director of Operations.
What you'll be doing:
Planning and scheduling production to meet customer orders and prioritize production based on customer demand and material availability
Managing material flow and inventory levels to ensure that materials are available to meet production schedules
Communicating with vendors and suppliers to ensure timely delivery of materials
Updating the ERP system with all associated material movement within the production process, including receiving, issuing and transferring materials
Monitoring and reporting on production progress, including identifying any delays or issues and recommending solutions
Collaborating with cross-functional teams to ensure that production schedules align with sales forecasts, inventory targets, and manufacturing solutions.
Position Requirements:
Bachelor's degree in Operations Management, Supply Chain Management or a related field
3 to 5 years of experience in production planning/scheduling in a manufacturing environment is preferred
Strong Excel knowledge and skills, including a working knowledge of VLOOKUP and pivot tables is required
Knowledge of ERP systems (NetSuite) an asset. • Ability to manage multiple priorities and work in a fast-paced environment
Organized, has the ability to handle pressure and reacts quickly to changes
Detail orientated and highly organized
Ability to work well in teams
To fit in our growing and diverse team, you must be:

A critical thinker and problem solver
Have excellent communication skills both written and spoken
Proactive and energetic, creative and a self-starter
Team-oriented and collaborator, committed to the organization and its vision.
What
iS5

Com offers:

At iS5 Communications Inc. our team is everything! You will have an opportunity to join a dynamic, fast-paced, and collaborative team. Some of the perks our team members have are:
Medical, Dental and Vision care benefits
Access to public transportation
Remote work and flexible work hours
Employee Referral Programs
And more!