Sr. Hardware Engineer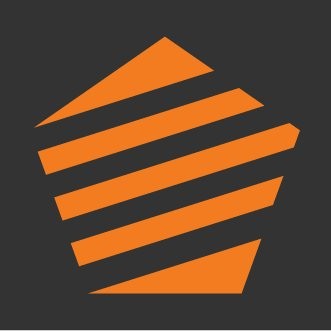 iS5 Communications
Other Engineering
Posted on Tuesday, January 31, 2023
What you'll be doing:
Are you interested in helping to secure and enable reliable operations of a nation's critical infrastructure? iS5 Communications develops products and solutions that do just that. Utilizing the iS5 designed secure networking and edge computing platform for Industry 4.0 and Industrial IoT applications, iS5 is developing innovative cybersecurity, industrial communications, big data, and AI/machine learning solutions for Smart Grids, Intelligent Transportation Systems, and other critical infrastructure industries. iS5 is seeking individuals to help build the next generation solutions for iS5's global customer base at our Corporate Headquarters in Mississauga, Ontario.
As a Senior Hardware Engineer at iS5 Communications Inc. you will be responsible for hardware design, release and launch of complete product lines. You will be part of the team that creates and executes industry leading communication devices in terms of innovation, security and performance. You will utilize your expertise in design and development of products as you work with a lean and agile team of the best hardware and software engineers in the industry.
Responsibilities:
Responsible for all phases of hardware design and development from concept to release to production.
Managing consultants and dealing with PCB and board manufacturers.
Troubleshooting and diagnosing issues with electronic circuit boards.
System and boards level tests and characterization.
Solving certification and compliance issues.
Writing design specifications, test plans and reports.
Position Requirements:
Minimum 8 years of experience in board-level design, including working on concept/ideation, component selection, schematic capture, design verification and support.
Bachelor's degree in electrical/electronic engineering.
Have good understanding of hardware design process and flow.
Experience in designing multilayer complex boards using technologies such as Ethernet and Wireless.
Experience designing systems with 1G/10G Ethernet, DDR3, PCIe Gen1/2, USB, I2C, SPI, HDMI, QSGMII, UART.
Experience designing Ethernet L2/L3 switching systems using chipsets from Broadcom or Marvell.
Experience designing CPU based systems using x86 or ARM based chipsets.
Experience designing boards with Xilinx, Altera FPGAs.
Experience in high-speed digital design and high-speed signal layout.
Experience with Orcad Design Capture, Allegro PCB viewer.
Experience working with PCB layout designers providing layout constraints.
Experience working with Manufacturing Engineering to ensure the design meets DFM/DFT requirements.
Experience in resolving issues during product compliance testing – EMI/EMC, Safety (IEC 62368).
Knowledge of IEC 61850 and IEEE 1613 is nice to have.
Experience in analog design is nice to have.
FPGA design experience is nice to have.
Other Requirements:
Strong problem solving and debugging skills.
Excellent communication skills (written and spoken).
Critical thinking.
Proactive, energetic, creative and self-starter.
Able to work in a team as well as individually.
What
iS5

Com offers:

At iS5 Communication Inc. our team is everything! You will have an opportunity to join a dynamic, fast-paced, and collaborative team. Some of the perks our team members have are:
Medical, Dental and Vision care benefits
Access to public transportation
Flexible work hours
Casual Friday dress code all week long
Employee Referral Programs
And more!