Sr. Hardware Engineer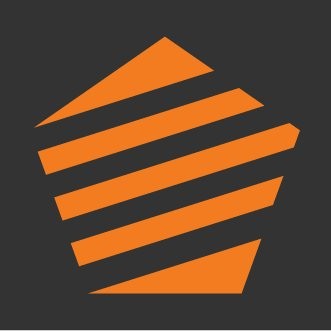 iS5 Communications
Other Engineering
Posted on Tuesday, January 31, 2023
What you'll be doing:
Are you interested in helping to secure and enable reliable operations of a nation's critical infrastructure? Our Company develops products and solutions that do just that. Utilizing the companies designed secure networking and edge computing platform for Industry 4.0 and Industrial IoT applications, the Company is developing innovative cybersecurity, industrial communications, big data, and AI/machine learning solutions for Smart Grids, Intelligent Transportation Systems, and other critical infrastructure industries. Our Company is seeking individuals to help build the next generation solutions for our global customer base at our Corporate Headquarters in Mississauga, Ontario.
As a Senior Hardware Engineer at iS5 Communications Inc. you will be responsible for the hardware design, release and launch of complete product lines. You will be part of the team that creates and executes industry leading communication devices in terms of innovation, security and performance. You will utilize your expertise in design and development of products as you work with a lean and agile team of the best hardware and software engineers in the industry.
The position reports to the Chief Executive Officer.
Responsibilities:
The primary responsibilities of the role will be but not limited to:
Responsible for all phases of hardware design from concept to release to the manufacturing team
Managing consultants, dealing with PCB and board manufacturers
Troubleshooting and diagnosing electronic circuit boards
System and boards level tests and characterization
Managing certification and compliance activities
Managing a small team with the potential of growing the team
Writing reports and design specifications
Qualifications:
Minimum 8 years of experience in board-level design, including schematic capture, design verification and taking responsibility for all phases of hardware design from concept to release manufacturing
Bachelor's degree in electrical engineering
2+ years of proven success leading and mentoring an engineering team preferably in a tech start-up environment utilizing Agile practices and tools e.g., Jira
Strong experience in designing complex telecom boards using the following technologies: Ethernet, Sonet, VDSL, Wireless
Experience designing systems with 1G/10G Ethernet, DDR3, PCIe, USB, Bluetooth
Experience designing Ethernet L2/L3 switching systems using chipsets from Broadcom or Marvell
Experience designing CPU based systems using x86 or ARM based chipsets
Strong experience in high-speed digital design, experience in analog design
Experience working with PCB layout designer and Manufacturing Engineering to ensure the design meets DFM/DFT and customer requirements
Experience working with Orcad Capture, Allegro PCB designer, PSpice
Hands on experience working with oscilloscopes, network analyzers
Experience in FPGA programming and design is a plus
Experience in product compliance testing – EMC/EMI, Safety
To fit in our growing and diverse team, you must be:

Critical thinker and problem solver
Proactive and energetic, creative and self-starter
Proactive and energetic, creative and a self-starter
Team-oriented and collaborator, committed to the organization and its vision
What
iS5

offers:

Our team is everything! You will have an opportunity to join a talented, fast-paced, and collaborative team. Some of the perks our team members have are:
Medical, Dental and Vision care benefits
Access to public transportation
Flexible work hours
Employee Referral Programs
And more!