Network Consultant (Field Application Engineer)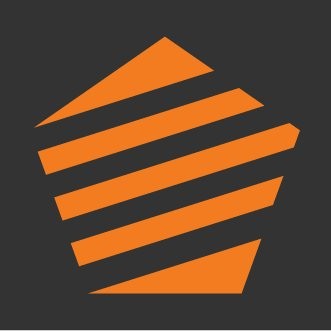 iS5 Communications
Posted on Friday, January 27, 2023
What you'll be doing:
As a Network Consultant, you will be part of an exciting pre-sales technical team in our rapidly growing business. Your skills and background in networking technologies will be essential in supporting our international sales team in qualifying technical solutions using the iS5 Communications product range to ensure we deliver timely and accurate information to our customers. As a customer-facing role, your ability to confidently present a solution and interact positively to customer requirements will be essential.
Our core markets include Power Electric Utilities, Transportation, Oil/Gas, and Defense. We welcome you to the exciting world of Industrial Ethernet where your detailed knowledge in Ethernet networking technologies will form the foundation of a unique world beyond enterprise networking. This will include developing solutions with technologies such as serial to Ethernet conversion, layer 2 and layer 3 redundant networking principles, cellular WAN gateways, HSR/PRP redundancy, Precision Time Protocol, and more. You will also be working with our next-generation security platform that will provide a new perspective to unified cyber security solutions for the industry.
The position is reporting to Director of OEM and Quality Engineering.
Responsibilities:
In the Solutions team, your daily responsibilities routine at iS5Com is likely to include but not limited to:
Coordinating with the sales and technical support teams to develop robust solutions and formulating the product specification for the networking devices as per the customer's needs
Evaluating the customer's requirement regarding systems application and administering the technical, technological, and functional aspects of proposals accordingly as instructed by the regional sales managers
Preparing and evaluating Network Designs based on customer's requirements and presenting them to the end user
Providing limited Network product and networking technology training
Contributing and validating advanced cyber security designs in collaboration with support, QA, and engineering resources within the company
Collaborating with marketing regarding your customer experiences to assist with research and development
Requirements:
University Degree or College Diploma in Computer Science, Computer Engineering, Network Engineering, Telecommunications
Experience or an understanding of Industrial Networks and protocols in SCADA or industrial automation environments would be advantageous
5+ years of practical experience with strong knowledge of L2/L3 protocols—OSPF, BGP, MPLS, RSTP, TCP/IP, RADIUS/TACACS, IPV6, SNMP, and NMS
Good/Strong understanding of networking cyber security principles (i.e., firewalls, VPN's, authentication techniques, encryption, etc.)
Strong technical troubleshooting and diagnostic skills, ability to implement quick workarounds to technical problems
Understanding of serial technologies such as DNP/Modbus – RS232/RS422/RS485 would be an asset
Industry Certifications: CCNP, JNCP, NSE4, CCSA, CISSP, or similar would be highly valued
Advanced MS Suite knowledge
Flexibility to travel domestically and internationally
To fit in our growing and diverse team, you must be:

Critical thinker and problem solver
Have excellent communication skills both written and spoken
Proactive and energetic, creative and self-starter
Team-oriented and collaborator, committed to the organization and its vision
What
iS5

offers:

Our team is everything! You will have an opportunity to join a talented, fast-paced, and collaborative team. Some of the perks our team members have are:
Medical, Dental and Vision care benefits
Access to public transportation
Flexible work hours
Employee Referral Programs
And more!