Technical Sales Engineer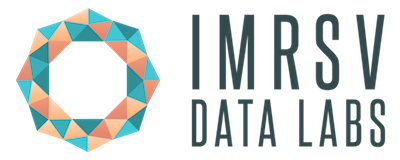 IMRSV Data Labs
IT, Sales & Business Development
Sterling, VA, USA · Toronto, ON, Canada · Ottawa, ON, Canada · Ontario, Canada · Canada
Posted on Saturday, November 18, 2023
About
IMRSV works with defence, public safety, law enforcement, and national security organizations to accelerate mission-critical decision making with analytical tools, automations, and game-changing machine learning capabilities.
Job Type: Full Time (Ottawa or Remote)
Role
As a Technical Sales Engineer, you will be focused on developing future sales opportunities while building relationships with customers in new and existing markets. This individual will work both strategically as well as operationally to be the
interface between customer
We value people who have a strong ingrained sense of accountability to the team around them. Our learning-oriented culture is transparent, fun, diverse, and strongly encourages a work-life balance. We encourage our employees to expand their horizons by developing new skills, sharing crazy ideas, and taking risks.
Responsibilities
Responsible for the entire sales process, from the initial outreach, qualifying leads and product presentations, closing deals, and managing customer accounts

Responsible for providing product training & support, quote product pricing as well as identifying, understanding the customers requirements

Responsible for setting and achieving aggressive sales targets

Collaborating on workflows and and best practices with the Sales and Marketing departments

Responsible for digital networking, attending conferences, and CRM management

Communicating the local market needs back to the engineering and product development teams

Must be able to integrate data into an ML/AI platform
Prerequisites
Security clearance with the government of Canada

Bachelor's degree in Engineering or equivalent.

A minimum of 3-5 years of industry experience

Proven ability to meet and exceed sales targets

Strong technical background and understanding of engineering principles

Familiarity with Jupiter Notebook, Python, Data Integration, and Data Cleaning.

Bilingualism in English/French is considered an asset
Why work here?
We have competitive salaries, flexible benefits, and the ability to work from home. But the most compelling reason to work with us is that this is more than just a job; you'll be part of a team of dedicated professionals who share a common goal: to increase the safety and security of western democracies through the effective use of data. Our workplace is not just a job, it's a community of like-minded people working together to make a positive impact on the world we live in.
At IMRSV you will work in a dynamic and collaborative environment where creativity, curiosity, and teamwork are celebrated. You will work alongside talented and passionate experts, and have the chance to learn from some of the best in the industry. Join us and be part of a team that's making a meaningful impact in the world.