DevSecOps Engineer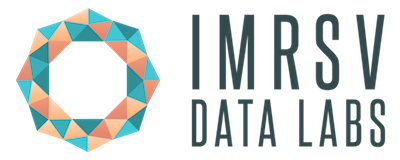 IMRSV Data Labs
Software Engineering
Sterling, VA, USA · Ottawa, ON, Canada · Ottawa, ON, Canada · Ontario, Canada · Canada
Posted on Tuesday, November 7, 2023
About
IMRSV works with defence, public safety, law enforcement, and national security organizations to accelerate mission-critical decision making with analytical tools, automations, and game-changing machine learning capabilities.
Job Type: Full Time (Ottawa or Remote)
Role
The Development, Security and Operations Engineer
automates the integration of security at every phase of the software development lifecycle, from initial design through integration, testing, deployment, and software delivery. This role integrates application and infrastructure security seamlessly into Agile and DevOps processes and tools and addresses security issues as they emerge, rather than after production.
We are looking for a determined individual who has experience in defence or public safety within North America and exposure to intelligence and analysis.
We are looking for a candidate with strong technical skills, engineering drive, who likes to mentor and coach junior team members and who collaborates well in a team environment as well at times also being an individual contributor. You will be working alongside other talented and motivated software engineers of all levels on groundbreaking new capabilities.
We value people who have a strong ingrained sense of accountability to the team around them. Our learning-oriented culture is transparent, fun, diverse, and strongly encourages a work-life balance. We encourage our employees to expand their horizons by developing new skills, sharing crazy ideas, and taking risks.
Responsibilities
Responsible for process monitoring and requirements engineering;

Writing risk analyzes;

Responsible for incident management;

Testing, selection and implementation of technologies, tools and working methods;

Automation of security controls;

The maintenance, support and troubleshooting of the system and of the external and internal computer network of the company;

Provisioning and troubleshooting cloud infrastructure;

Control and management of security operations;

Responsible for participating in the construction of a "safety culture" within the company by supporting the various teams and customers in the implementation of good safety practices;

Maintaining and executing Internal training and coaching of the research team and developers on proper cloud usage.
Prerequisites
A degree in Computer Science, information technology, or a related field.

Holds or is eligible for a valid Secret or Top Secret Security clearance with the government of Canada.

Readiness to travel.

5 plus years experience in delivering software and infrastructure to 5 FVEY.

10 plus years of experience in Linux administration.

5 plus years experience with infrastructure technologies such as Docker and Kubernetes.

3 plus years experience with Cloud platforms such as GCP, AWS, Azure.

General knowledge of distributed system architecture and design.
Assets
Certified Kubernetes Administrator (CKA).

Certifications in security and DevOps, such as the Certified DevOps Security. Professional (CDSP) certification.

Bilingualism French/English

General knowledge of distributed system architecture and design.
Why work here?
We have competitive salaries, flexible benefits, and the ability to work from home. But the most compelling reason to work with us is that this is more than just a job; you'll be part of a team of dedicated professionals who share a common goal: to increase the safety and security of western democracies through the effective use of data. Our workplace is not just a job, it's a community of like-minded people working together to make a positive impact on the world we live in.
At IMRSV you will work in a dynamic and collaborative environment where creativity, curiosity, and teamwork are celebrated. You will work alongside talented and passionate experts, and have the chance to learn from some of the best in the industry. Join us and be part of a team that's making a meaningful impact in the world.