Full Stack Software Engineer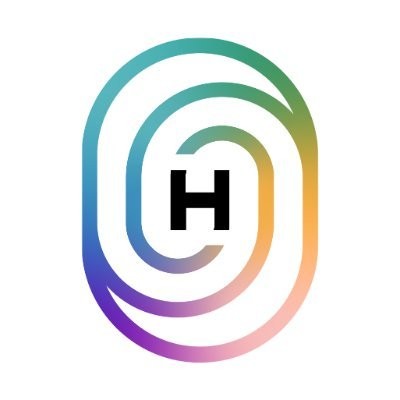 Humi
Software Engineering
Canada
Posted on Friday, May 26, 2023
We are looking for a skilled, innovative PHP Laravel & Python developer to join our 8 person Ameego Team, part of the Humi group of companies. As a Full Stack Software Engineer, you will be helping us to build an impactful application/product.
Who are we?
Welcome to Ameego, where we're not just another tech company. We're a collective of innovators, driven by the desire to revolutionize our industry with technology that works harder and smarter. We're proudly Canadian, but our work knows no borders. Your office is where you make it.
Ameego is a proud member of the Humi family. Humi is committed to empowering organizations across Canada by helping them nurture their most valuable resource – their employees. With a potent combination of HR, payroll, benefits, and insurance solutions, Humi is a trailblazer, addressing all these needs in one comprehensive platform. With a reach that could potentially span every business in Canada, Humi is not just keeping up with the future of work; it's crafting it.
At Ameego, we cater specifically to the fast-paced restaurant industry. We are fortunate enough to work with some of Canada's most iconic brands, like Boston Pizza and Tim Hortons. Our secret recipe? Driving more return on investment than any other vendor in our space. We're the architects, merging innovation with experience, expertise, and ambition to create the never-before-seen.
Our vision is backed by a stellar lineup of investors, including Kensington Capital Partners, with over a quarter-century of investment experience, TELUS Ventures, who align with market-transforming disruptors, Tribe Capital, who share their prowess with the likes of Slack and Carta, Y-Combinator, the premier value-based U.S. accelerator, and several globally-renowned angel investors.
So welcome to Ameego, where we're not just about the now, we're about the next. We're not just creating software, we're shaping the future of work.
What will you be doing as a Full Stack Software Engineer?
As a Full Stack Software Engineer, you'll be wielding your skills in PHP Laravel and Python to shape our applications. Your code won't just fill a gap; it will be the catalyst of change as we launch major updates to Ameego.
In your first 30 days, you will:
Plunge into Ameego's culture via our onboarding program. It's not just about learning the ropes; it's about weaving yourself into the fabric of our company. Master our tech stack, discover our unique ethos, and connect with your new team.
In your first 60 days, you will:
Now it's time to make a mark. Begin implementing features and modules in our application. Step up to the plate, take ownership of portions of our software, and see how your work directly affects our trajectory.
In your first 90 days, you will:
You're now a fully fledged member of the team, tackling complex projects and broadening your responsibilities. Your work will have a decisive influence on our product's direction and its robust performance.
In your first year, you will:
Look back and see the legacy of your code. Drive innovation, boost performance, and become a lynchpin in our development team. You will have mastered our tech stack and will play a critical role in planning and executing major product updates.
What are we looking for in a Full Stack Software Engineer?
We seek a candidate with substantial experience in Core PHP Laravel and Python, and a firm grasp of Web APIs, HTML, and CSS. Whether you have a degree or not is immaterial. What matters is your detailed, diligent approach to work, your passion for learning, and your knack for problem-solving. You're the kind of person who zeroes in on what's important and sees it through to the end.
Why join Ameego?
At Ameego, your voice counts. Diverse perspectives fuel our drive to create superior features for our clients. We operate on a results-oriented work environment (ROWE) principle, which means we value what you do, not where or when you do it.
We're looking for someone who's not just good, but exceptional. Someone who finds joy in their work, communicates with clarity, and is passionate about their craft. If you are skilled in PHP Core, Laravel, Python, and perhaps even React Native and NextJS, we're eager to hear from you.
To apply, don't just stand out, shine. Show us how you see your future intertwining with Ameego's. If we think you're a match, we'll reach out to discuss the next steps.
We can't wait to meet you!
Please note that all successful candidates will only receive offers through the Humi platform and we do not issue offers outside of our platform. We do not make any offers of employment via social media. Please see our resource library for the best ways to detect fraud and fraudulent activity.