People Operations Associate (18 month contract)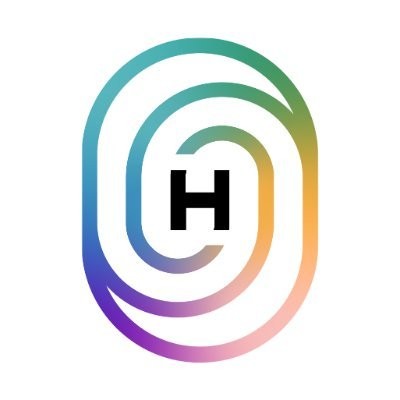 Humi
People & HR, Operations
Toronto, ON, Canada
Posted on Saturday, May 6, 2023
We are searching for a developing HR Generalist to cover for a maternity Leave contract of 18 months (with possible extension) to help shape the future of how we work and support our Humigos. This is a hybrid role with an in-person requirement of 1-3 days a week in office (flexibility on the days). We are looking to add a detail oriented, people-focused and curious People Operations Specialist to join our People team. Your role will work closely & report into People Business Partner on employee-centric administration and tasks to enhance the experience of our people operations function. In your work, you will become a go-to resource for policy, administration, and HR tooling - understanding and leveraging the tools that make our high-touch employee experience unique. This requires that you are quick to learn new technology and love to become a super-user! You will play a critical role in shaping the culture of our organization, assisting in onboarding, offboarding, managing our benefit and perks programs and additional support and continue to make Humi a meaningful place to work.
The People Operations Associate role is an entry-level Individual Contributor (IC) role. The technical success & output of your work is just as important as the programming you maintain. As an individual contributor on the team, you will add value as a generalist, focus on enhancing processes, and support initiatives set out by the VP, People and the People Business Partner.
Humi's mission is to help organizations throughout Canada foster their greatest asset – their employees. Starting with a powerful yet intuitive HR, payroll, benefits, and insurance platform, Humi has established a leadership position as the only company addressing all of these needs in one place. With a potential reach spanning every business in Canada, and a platform that touches every employee at every business that uses it, Humi is reimagining the future of work.
Humi is backed by reputable investors including: Kensington Capital Partners, a firm with over 25 years of investment experience, TELUS Ventures who partners with disruptive, market-transforming companies, Tribe Capital, the same group who funded Slack and Carta. Y-Combinator, the top value-based U.S. accelerator, and several of the world's leading angel investors.
As we outlined in the paragraph above, this is a hybrid role, with expectations to be in-office between 1-3 days per week.
We are committed to building an inclusive and diverse workforce, representative of the communities we serve and beyond. We encourage, and are pleased to consider, applications from Indigenous peoples,
racialized
persons/persons of colour, women, persons with disabilities, LGBTQ2S+ persons, and others who contribute towards promoting innovative ideas and solutions.
What will you be doing as a People Operations Associate?
Administration and system support required for the onboarding and offboarding employees (including benefits setup, payroll, HR tech stack, etc.)
Provide support to all employees on day-to-day HR activities and provide routine guidance
Assist with the input and processing of payroll (including salaries and commissioned employees) as needed (including required reconciliation and adjustments)
Prepare Employment Offers and Contracts by inputting data into existing templates
Make recommendations to policy and procedure; navigate internal tools and maintain accurate HR records required for SOC2 certification
Be the go-to office experience contact (maintaining and ordering kitchen supplies, liaise with co-working space occupants as needed, receive mail/packages etc.)
Assist the Employee Experience Specialist with in-person events including being the on-site point of in-office events, booking flights, hotel accommodations etc.
Analyze information and compile data, reports, and feedback for discussion and program planning, under the supervision of the People Business Partner
Contribute to the incredible culture at Humi (aka. Bringing your whole authentic self to Humi, we want the real you!)
In your first 30 days, you will:
Participate in our immersive onboarding experience including learning our current HR processes and workflows, company wide tools and communication and learning styles
Read, review and understand our Humigo Handbook Policies and Procedures
Become an expert in Humi's internal HR technology stack, becoming proficient in all tooling
In your first 60 days, you will:
Shadow the People Business Partner on the payroll process
Own, maintain and administer various systems including Humi, Lattice, and Float
In your first 90 days, you will:
Assist the People Business Partner and the VP, People on the bi-annual Compensation and Performance Review process
Prepare your first employment contract offer in collaboration with the Talent Acquisition Specialist & the People Business Partner
In your first year, you will:
Manage, with input from manager and in cooperation with the People Business Partner, all voluntary terminations, and reductions in force, including planning and documentation.
Coordinate and deliver an internal training, in collaboration with our Employee Experience Specialist
What are we looking for in a People Operations Associate?
Graduate of a Human Resources certificate, diploma or equivalent and/or experience working in an HR Generalist role in the past (required)
An individual who is able to be in the Toronto HQ office 1-3 days a week (Toronto's downtown Waterfront area)
Someone who enjoys event planning and the coordination and the attention to detail that facilitating events requiresRegarded as an exceptional communicator (both written and verbal)
Someone who has processed payroll or who has an interest in learning how to process payroll (not required, but nice to have)
Someone who has experience in the Technology sector, or a start-up culture (not required, but nice to have)
An individual who is comfortable ebbing and flowing with the changing needs of the business
Why join Humi?
As a team that services the HR world, we are a team that understands you perform best in an environment that cares about their employees
Be part of a high performing team of critical thinkers that thrive on problem solving
Access to leadership and growth opportunities as the company scales
Maintain work-life engagement with flex hours and our Long(er) weekends initiative
Please note that all successful candidates will only receive offers through the Humi platform and we do not issue offers outside of our platform. We do not make any offers of employment via social media. Please see our resource library for the best ways to detect fraud and fraudulent activity.