Quality Assurance Engineer - Flights Marketplace (Contract)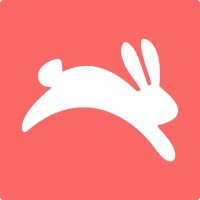 Hopper
Quality Assurance
Remote · United States
Posted on Saturday, May 20, 2023
Are you interested in shaping how people all over the world plan, search, and purchase flights? The Flights Marketplace team is looking for experienced, results-oriented Quality Assurance Engineers who are capable of driving quality initiatives across the Hopper app. Flights Marketplace owns the user experience of Hopper Flights and is obsessed with delivering the best experience for our customers.
As a Quality Assurance Engineer on the Flights Marketplace team you will have a large amount of autonomy to choose and deliver solutions that improve the overall quality and experience of our app. You'll work with a wide range of technologies to deal with scaling, latency, user interface, and other usability issues. You will be embedded into a software team that ships features to millions of users every other week leading to a highly impactful and visible role.
We're looking for an engineer to help us improve and perform our testing plans while also thinking of and planning for where we need to head in the future. You will work daily with other engineers to create, prioritize, and champion the correction of issues within the app. Our ideal Quality Assurance Engineer will have experience with both manual and automated testing as well as good communication, collaboration, and problem solving skills.
Basic Qualifications
BS degree in Computer Science, engineering, or related technical field
Expertise in building test plans
Experience in performing manual testing
Experience in creating and running automated testing
Excellent verbal and written communication skills
#posttoexternal
MORE ABOUT HOPPER
At Hopper, we are on a mission to become the world's best — and most fun — place to book travel. By leveraging massive amounts of data, advanced machine learning algorithms, Hopper combines its world-class travel agency offering with proprietary fintech products to help customers spend less and travel better. Ranked the third largest online travel agency in North America, the app has been downloaded nearly 80 million times and continues to gain market share globally.
Here are just a few stats that demonstrate the company's recent growth:
-
Hopper sold around $4 billion in travel and travel fintech in 2022, up nearly 3X over 2021. In 2022, Hopper increased its revenue 2.5X year-over year.
-
The company's bespoke fintech products, such as Flight Disruption Guarantee and Price Freeze, now represent 30-40% of Hopper's total app revenue.
-
Given the success of its fintech products, Hopper launched a B2B initiative called Hopper Cloud in late 2021. Through this partnership program, any travel provider (airlines, hotels, banks, travel agencies, etc.) can integrate and seamlessly distribute Hopper's fintech or travel inventory. As its first Hopper Cloud partnership,
- Hopper partnered with Capital One to co-develop Capital One Travel, a new travel portal designed specifically for cardholders.
-
Recognized as one of the world's most innovative companies by Fast Company four years in a row, Hopper has been downloaded over 80 million times and continues to have millions of new installs each month.
- Hopper has raised over $700 million USD of private capital and is backed by some of the largest institutional investors and banks in the world. Hopper is primed to continue its acceleration as the world's fastest-growing mobile-first travel marketplace.