Lead Product Manager, APAC - Hopper Cloud (Remote)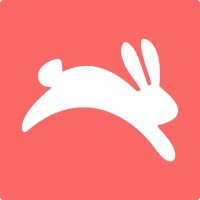 Hopper
Product
Melbourne VIC, Australia
Posted on Friday, May 19, 2023
THE ROLE
Product Managers at Hopper are "smart creatives" that will take the Hopper app from a disruptive, startup product to being the global leader in mobile travel. They work at the intersection of development, data science, customer relationships and user experience, as well as have a competitive understanding of the travel landscape to facilitate the creation of successful new features.
The Hopper Cloud Travel team is responsible for delivering best in class travel marketplace solutions alongside our B2B2C partners, for their customer bases of millions of users. We are seeking a product superstar to oversee product innovation and business growth for all of Hopper's products that we deliver in our Cloud Travel vertical, into a new customer base and with a new partner.
The Product Lead will lead a team of engineers and designers who work across the entire stack of Hopper's products aimed at delivering unique value to our customers and driving revenue growth. On any given day - whether you're weighing the tradeoffs of offering new features, scoping and specifying solutions, or building business cases & models - your contribution will be critical to Hopper's current and future success.
The Product Lead must be a scrappy, creative, analytical "doer" who can find innovative, impactful ways to build up our products in new channels and create a unique, differentiated experience for our customers and partners that no travel technology has been able to do before. This person is accountable for the success or failure of the vertical, responsible for driving cadence and innovation, working closely with our cloud partners.
IN THIS ROLE, YOU WILL:
Set business strategy - uncover new areas of business opportunity, write business cases and narratives on these opportunities and execute against the opportunities.
Define and curate product requirements
Manage a product roadmap for a set of features and experiments from inception through implementation; collect requirements, establish key performance metrics, craft the user experience, and drive execution.
Lead stakeholder conversations, negotiations, and discovery to ensure we are working backwards from our customers and our business goals.
Work with the engineering team leads to drive cadence - the best teams are teams that have achieved product-development cadence and have a robust roadmap filled with experiments and features that are shipping on time.
Ideate and evaluate features that further differentiate Hopper and align with the goals of our cloud partners.
Understand and explain complex technical issues, discern impact, and communicate them to maximize clarity and drive resolution
Brings new products to market by analyzing proposed product requirements and product development programs; preparing return-on-investment analyses; establishing time schedules with engineering
Grow revenue - a vertical, and therefore its leader, is only as successful as its contribution to the business objectives.
Maintain team alignment behind the objective, keeping the team motivated to ensure that everyone has the full context required to achieve the business objectives of the vertical.
A PERFECT CANDIDATE HAS:
Based in Asia-Pacific, with a preference in Australia
A passion for Hopper's mission to build the most customer centric travel products on Earth
At least 5 years working in a product management or strategy role with an online consumer brand
A demonstrated track record of delivering innovative product features at scale
Highly proficient analytical abilities to draw accurate conclusions from data and adjust strategy accordingly
Experience working with and owning relationships with external stakeholders
Technical depth to enable productive collaboration with world-class engineers and data scientists
Obsessive focus on the details in planning, evaluating, and building products
Strong ability to grasp, manage, and articulate complex systems
A track record of evaluating product initiatives via both qualitative logic and quantitative assessment
Excellent writing skills to construct compelling business cases both in-person and in-writing
No ego. Strong focus on doing what is right for the customer and the company
BENEFITS
Well-funded and proven startup with large ambitions, competitive salary and stock options
Unlimited PTO
WeWork All Access Pass OR Work-from-home stipend
Entrepreneurial culture where pushing limits and taking risks is everyday business
Open communication with management and company leadership
Small, dynamic teams = massive impact
100% employer-paid telemedicine, medical, dental, vision, disability and life insurance plans
More about Hopper
At Hopper, we are on a mission to become the world's best — and most fun — place to book travel. By leveraging massive amounts of data, advanced machine learning algorithms, Hopper combines its world-class travel agency offering with proprietary fintech products to help customers spend less and travel better. Ranked the third largest online travel agency in North America, the app has been downloaded nearly 80 million times and continues to gain market share globally.
Here are just a few stats that demonstrate the company's recent growth:
-
Hopper sold around $4 billion in travel and travel fintech in 2022, up nearly 3X over 2021. In 2022, Hopper increased its revenue 2.5X year-over year.
-
The company's bespoke fintech products, such as Flight Disruption Guarantee and Price Freeze, now represent 30-40% of Hopper's total app revenue.
-
Given the success of its fintech products, Hopper launched a B2B initiative called Hopper Cloud in late 2021. Through this partnership program, any travel provider (airlines, hotels, banks, travel agencies, etc.) can integrate and seamlessly distribute Hopper's fintech or travel inventory. As its first Hopper Cloud partnership,
- Hopper partnered with Capital One to co-develop Capital One Travel, a new travel portal designed specifically for cardholders.
-
Recognized as one of the world's most innovative companies by Fast Company four years in a row, Hopper has been downloaded over 80 million times and continues to have millions of new installs each month.
- Hopper has raised over $700 million USD of private capital and is backed by some of the largest institutional investors and banks in the world. Hopper is primed to continue its acceleration as the world's fastest-growing mobile-first travel marketplace.