Technical Product Manager - Core Platform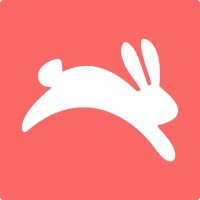 Hopper
IT, Product
Remote · Spain
Posted on Thursday, May 18, 2023
Hopper is hiring a skilled Technical Product Manager (TPM) with a strong software engineering background and exceptional problem-solving skills. As a TPM, you will be responsible for driving the product roadmap and overseeing initiatives in the Core Platform, focusing on technical areas such as CI/CD, observability, build tools, core libraries, and user authentication.
Responsibilities:
Product Roadmap: Collaborate with internal stakeholders to gather requirements and feedback. Develop and maintain the product roadmap aligned with business goals and customer needs.
Business Cases and Functional Specs: Create compelling business cases and write comprehensive functional specifications for new projects.
Product Decision-making: Act as the key stakeholder in all product decisions, prioritizing customers and business objectives.
Technical Proficiency: Demonstrate strong technical acumen and ability to understand complex technical requirements.
Leadership and Collaboration: Work closely with the engineering manager and stakeholders to define and update the roadmap. Foster effective collaboration across teams.
Data Analysis: Utilize data analysis skills to drive data-driven product decisions. Analyze user behavior using tools like Amplitude and SQL.
Qualifications:
Technical Background: Previous software engineering experience is required, with strong system design skills.
First-Principle Thinking: Excellent problem-solving abilities, working well with limited supervision and finding creative approaches.
Data-driven Mindset: Strong data analysis skills. Experience with tools like Amplitude and SQL is a plus.
Leadership and Communication: Exceptional leadership skills and effective communication with diverse stakeholders.
Adaptability and Learning: Openness to learning new technologies and domains, willingness to assist other Platform teams.
More about Hopper
At Hopper, we are on a mission to become the world's best — and most fun — place to book travel. By leveraging massive amounts of data, advanced machine learning algorithms, Hopper combines its world-class travel agency offering with proprietary fintech products to help customers spend less and travel better. Ranked the third largest online travel agency in North America, the app has been downloaded nearly 80 million times and continues to gain market share globally.
Here are just a few stats that demonstrate the company's recent growth:
-
Hopper sold around $4 billion in travel and travel fintech in 2022, up nearly 3X over 2021. In 2022, Hopper increased its revenue 2.5X year-over year.
-
The company's bespoke fintech products, such as Flight Disruption Guarantee and Price Freeze, now represent 30-40% of Hopper's total app revenue.
-
Given the success of its fintech products, Hopper launched a B2B initiative called Hopper Cloud in late 2021. Through this partnership program, any travel provider (airlines, hotels, banks, travel agencies, etc.) can integrate and seamlessly distribute Hopper's fintech or travel inventory. As its first Hopper Cloud partnership,
- Hopper partnered with Capital One to co-develop Capital One Travel, a new travel portal designed specifically for cardholders.
-
Recognized as one of the world's most innovative companies by Fast Company four years in a row, Hopper has been downloaded over 80 million times and continues to have millions of new installs each month.
- Hopper has raised over $700 million USD of private capital and is backed by some of the largest institutional investors and banks in the world. Hopper is primed to continue its acceleration as the world's fastest-growing mobile-first travel marketplace.