Implementation Specialist, Hotels - APAC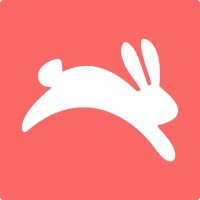 Hopper
Bangkok, Thailand
Posted on Thursday, May 11, 2023
About the job:
The Implementation Specialist, Hotels - APAC role is the main point of contact and connectivity champion during the onboarding process of new hotel contracts. The IS is responsible for communicating directly with new hotel partners to gain the information necessary to map their properties and subsequently activate them on the Hopper platform.
● The candidate for this role must be willing to work Thailand time (
GMT+7)
and be bilingual:
Thai and English.
In this position you will:
⊛ Support and onboard hotel partners through different connectivity systems and solutions
⊛ Track onboarding status and hotel interactions (emails, calls) within Salesforce
⊛ Collaborate with the Market Management and Revenue Optimization teams on a daily basis for successful onboarding
⊛ Deliver quantitative results based on onboarding quality and speed
⊛ Work closely with product management on ad-hoc projects/tasks
A strong candidate will demonstrate:
⊛ Strong attention to detail and adaptable to fast-paced environments with evolving goals
⊛ Great at communication, persistence, and building rapport with internal and external stakeholders
⊛ The ability to work with minimal guidance and a "can-do" mindset and enthusiasm to own a series of varied problems
⊛ Organization and proactivity to simultaneously onboard multiple hotel partners (independent, groups, etc)
⊛ Experience with Salesforce or similar CRM
⊛ A background with online travel agencies, technology, or similar industries
⊛ Knowledge of SQL, Tableau or similar data visualization tools.
Compensation & Benefits :
⊛ Well-funded and proven startup with large ambitions, competitive salary, and incentive plan
⊛ Unlimited PTO
⊛ Work-from-home stipend
⊛ Entrepreneurial culture where pushing limits and taking risks is everyday business
⊛ Open communication with management and company leadership
⊛ Small, dynamic teams = massive impact
More about Hopper
At Hopper, we are on a mission to become the world's best — and most fun — place to book travel. By leveraging massive amounts of data, advanced machine learning algorithms, Hopper combines its world-class travel agency offering with proprietary fintech products to help customers spend less and travel better. Ranked the third largest online travel agency in North America, the app has been downloaded nearly 80 million times and continues to gain market share globally.
Here are just a few stats that demonstrate the company's recent growth:
-
Hopper sold around $4 billion in travel and travel fintech in 2022, up nearly 3X over 2021. In 2022, Hopper increased its revenue 2.5X year-over year.
-
The company's bespoke fintech products, such as Flight Disruption Guarantee and Price Freeze, now represent 30-40% of Hopper's total app revenue.
-
Given the success of its fintech products, Hopper launched a B2B initiative called Hopper Cloud in late 2021. Through this partnership program, any travel provider (airlines, hotels, banks, travel agencies, etc.) can integrate and seamlessly distribute Hopper's fintech or travel inventory. As its first Hopper Cloud partnership,
- Hopper partnered with Capital One to co-develop Capital One Travel, a new travel portal designed specifically for cardholders.
-
Recognized as one of the world's most innovative companies by Fast Company four years in a row, Hopper has been downloaded over 80 million times and continues to have millions of new installs each month.
- Hopper has raised over $700 million USD of private capital and is backed by some of the largest institutional investors and banks in the world. Hopper is primed to continue its acceleration as the world's fastest-growing mobile-first travel marketplace.