Ticketing Automation Specialist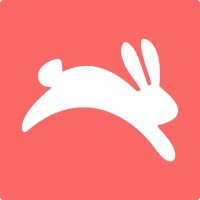 Hopper
Remote
Posted on Friday, April 28, 2023
ROLE SUMMARY
As an Air Ticketing Specialist you will be responsible for major projects such as building and managing self-serve automation for air post-booking requests, mastering automation within NDC platforms, and owning the ongoing QA and reporting for your products. This includes but is not limited to; voids, cancellations for FTC/refunds/per fare rules, involuntary schedule changes, airline policy management, ticketing failures, adhoc GDS automation needs, conducting regular detailed and documented QA, being creative in identifying ways to improve automation rates and reduce errors, communicating to relevant stakeholders, and detailed reporting. You will have KPIs that you will be required to meet/exceed and must be driven to do so.
This position requires a highly analytical and self-driven individual who thrives under pressure. You will be juggling multiple deadlines and will be expected to document your work meticulously and often. You are always looking for creative opportunities to increase revenue, identify and reduce failures/errors, reduce AHT, and identify areas of improvement to our current workflow and processes. You have a keen interest and eye for identifying and actioning technical ticketing failures and areas that require improvement within the business and with our travel supplier partners.
The ideal candidate for this role anticipates needs, provides strategic guidance, and configures and audits systems to ensure that everything works as anticipated. You also have a data-driven understanding of Hopper's product line as you will be working with all business verticals as needed and will communicate to necessary stakeholders within the company. You will collaborate closely with product owners, engineers, account managers, analysts, customer support, and externally with Hopper's technology partners such as airlines, Global Distribution Systems, third-party API providers, and more.
Responsibilities
Build and manage schemas within the Trava platform as required to meet Hopper's NSOs
Own the testing & QA function for all features prior to release
Create process and documentation for the products that you are responsible for and communicate to relevant stakeholders
Conduct weekly reporting and review regularly to ensure production support features continue performing as expected and to detect anomalous behavior
Document all progress in JIRA
Collaborate with other PMs and Ticketing Product & Automation team to test new features
Facilitate and support testing for engineers in non-production environments, and troubleshoot/collaborate with engineers on solutions
Monitor #flights-trvk-automation and other relevant channels in Slack
Investigate self-serve product issues reported by other teams at Hopper
Report outages and open support tickets with providers in platforms such as Sabre Central, Accelya, My Travelport and Amadeus Hub
Maintain a deep understanding of technical systems, functionality, planned improvements and new product features
Minimum Expectations
A passion for Hopper's mission to build the most customer centric travel marketplace on Earth
Excellent judgment; ability to ask smart questions and make quick, impactful decisions
Resilient attitude, ability to stay on your toes and move with any changes that may come your way
Take initiative to research and analyze autonomously to find the most in-depth data/solution and document/communicate
Highly effective communicator with technical depth to enable productive, cross-functional collaboration with world-class engineers, data scientists, business development, and customer service
A passionate commitment to find opportunities to improve Hopper's revenue and decrease areas for loss
Customer, team & company player. Take on delegated tasks with enthusiasm towards the greater good of the company.
Exceptional ability to grasp, manage, and articulate complex systems
Ability to determine impact and prioritize issues. Not everything is a fire!
Strong organizational skills in order to manage our internal software tools like Confluence, Jira and Amplitude
Be in the know - keep yourself informed and up to date.
Preferred Qualifications
Exceptional written and verbal communication skills in English
A minimum of 3 years experience in a ticketing or schedule change specialist role
Excellent computer skills (PC) and eagerness to become efficient in Trava, Excel, internal Hopper platforms
Deep domain knowledge in our air shopping and booking providers (Sabre, Amadeus, NDC, SPRK, ARC, BSP)
#posttoexternal
More about Hopper
At Hopper, we are on a mission to become the world's best — and most fun — place to book travel. By leveraging massive amounts of data, advanced machine learning algorithms, Hopper combines its world-class travel agency offering with proprietary fintech products to help customers spend less and travel better. Ranked the third largest online travel agency in North America, the app has been downloaded nearly 80 million times and continues to gain market share globally.
Here are just a few stats that demonstrate the company's recent growth:
-
Hopper sold around $4 billion in travel and travel fintech in 2022, up nearly 3X over 2021. In 2022, Hopper increased its revenue 2.5X year-over year.
-
The company's bespoke fintech products, such as Flight Disruption Guarantee and Price Freeze, now represent 30-40% of Hopper's total app revenue.
-
Given the success of its fintech products, Hopper launched a B2B initiative called Hopper Cloud in late 2021. Through this partnership program, any travel provider (airlines, hotels, banks, travel agencies, etc.) can integrate and seamlessly distribute Hopper's fintech or travel inventory. As its first Hopper Cloud partnership,
- Hopper partnered with Capital One to co-develop Capital One Travel, a new travel portal designed specifically for cardholders.
-
Recognized as one of the world's most innovative companies by Fast Company four years in a row, Hopper has been downloaded over 80 million times and continues to have millions of new installs each month.
- Hopper has raised over $700 million USD of private capital and is backed by some of the largest institutional investors and banks in the world. Hopper is primed to continue its acceleration as the world's fastest-growing mobile-first travel marketplace.