Senior Backend Developer, International / Développeur (euse) de Logiciel Sénior, Internationale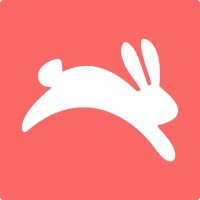 Hopper
Software Engineering
Montreal, QC, Canada
Posted on Thursday, April 27, 2023
About the Job
A stellar opportunity to make a massive impact as a founding member of a new team focused on helping the company scale internationally. We will build the foundational platform that all verticals (e.g. Air, Hotel, Ground transportation) in the company will rely on for their geo-expansion efforts. As a
Senior Software Developer
, you will also be responsible for
scaling, improving and extending
our products and services to accommodate international requirements.
You'll work with a highly skilled team of technical, data and product-focused individuals, whose mission is to consistently find and deliver the best experience to our international customers. You have strong software, data modeling, analytical skills, and a passion and empathy for our international users. Everything we do is focused on
customer experience
, you'll be responsible for making an awesome international
user experience
a reality.
À propos de l'emploi
Une occasion exceptionnelle de jouer un rôle déterminant en tant que membre fondateur d'une nouvelle équipe chargée d'aider l'entreprise à se développer à l'échelle internationale. Nous construirons la plate-forme de base sur laquelle tous les secteurs verticaux (p. ex. le transport aérien, hôtelier, terrestre) de l'entreprise s'appuieront dans leurs efforts d'expansion géographique. En tant que développeur (euse) de logiciels sénior, vous serez également chargé de développer, d'améliorer et d'étendre nos produits et services pour répondre aux exigences internationales.
Vous travaillerez avec une équipe hautement qualifiée de techniciens, de spécialistes des données et des produits, dont la mission est de trouver et d'offrir constamment la meilleure expérience à nos clients internationaux. Vous avez de solides compétences en matière de logiciels, de modélisation des données et d'analyse, ainsi qu'une passion et une compréhension de nos utilisateurs internationaux. Toutes nos actions sont orientées vers l'expérience client. Vous serez chargé de créer une expérience utilisateur internationale exceptionnelle.
What would your day-to-day look like:
Pioneer future development and technical execution for international use cases
Provide solutions and guidance on methodologies for globalization of applications and services to ensure they are world-ready
Deliver complex features and help our team pioneer new functionalities for our customers leveraging Swift, Kotlin, and Scala and technologies like Kafka or GCP Pub/Sub, GCP Big Query, Cloud SQL, Redis
Collaborate directly with the company's technology leadership on insuring Hopper's success
Ensure a highly available and resilient system and foster a culture of excellence
An ideal candidate has
Thrived in a complex microservices ecosystem and designed, built and maintained robust and well-performing web services at scale (Scala and Java preferred) in a cloud environment like AWS or GCP
Track record of building and launching innovative products in international markets sorting complexity and uncertainty
Exposure to iOS, Android, Web, and server internationalization/localization best practices, libraries, and tools
A drive to iterate architecture in harmony with an agile workflow and working in cooperation and influencing others in large engineering organizations
A love of learning and teaching with a demonstrable empathy for customers
Excelled in cross-functional teams, working fluidly with Product Managers, Data Scientists, Mobile Engineers, and other highly skilled specialists
Excellent written and spoken communication skills and experience documenting and presenting to technical and non-technical audiences
Perks of working with us:
Well-funded and proven startup with large ambitions, competitive salary and pre-IPO equity plan
Unlimited PTO
"Work from anywhere policy"
WeWork All Access Pass OR Work-from-home stipend
Free carrot cash allowance every year! 🥕
Entrepreneurial culture where pushing limits and taking risks is everyday business
Open communication with management and company leadership
Small, dynamic teams = massive impact
100% employer paid medical, dental, vision, disability and life insurance plans
Access to a Retirement Savings Plan
Voici à quoi ressemblerait votre quotidien :
Promouvoir le développement éventuel et l'exécution technique des cas d'utilisation internationale.
Fournir des solutions et des conseils sur les méthodologies de mondialisation des applications et des services, afin de s'assurer qu'ils sont prêts pour le monde entier.
Proposer des fonctionnalités complexes et aider notre équipe à créer de nouvelles fonctionnalités pour nos clients en utilisant Swift, Kotlin et Scala, et des technologies telles que Kafka ou GCP Pub/Sub, GCP Big Query, Cloud SQL et Redis.
Collaborer directement avec la direction technologique de l'entreprise pour assurer le succès de Hopper.
Assurer un système hautement disponible et résilient tout en favorisant une culture de l'excellence.
Atouts du candidat idéal:
Une forte capacité à s'exprimer couramment en anglais, tant à l'écrit qu'à l'oral, est essentielle pour ce poste.Évoluer avec aisance dans un écosystème complexe de microservices et expérience dans la conception, la construction et la maintenance de services Web robustes et performants adaptés (Scala et Java de préférence) à un environnement en nuage comme AWS ou GCP.
De l'expérience dans la création et le lancement de produits innovants sur des marchés internationaux présentant une certaine complexité et incertitude.
Une connaissance des meilleures pratiques, des bibliothèques et des outils d'internationalisation/localisation pour iOS, Android, le Web et les serveurs.
Une volonté d'itérer l'architecture en harmonie avec un flux de travail flexible, de travailler en coopération et d'influencer les autres dans de grandes organisations d'ingénierie.
Aimer apprendre et enseigner tout en faisant preuve de compréhension envers les clients.
Exceller au sein d'équipes interfonctionnelles, en travaillant de manière fluide avec des gestionnaires de produits, des scientifiques de données, des ingénieurs en services mobiles et d'autres spécialistes hautement qualifiés.
D'excellentes compétences en communication écrite et orale, et expérience en documentation et présentation à des publics techniques et non techniques.
Les avantages de travailler avec nous :
Une entreprise en démarrage bien financée et éprouvée, avec de grandes ambitions, un salaire et des options d'achat d'actions compétitifs.
Des congés payés illimités.
Allocation en espèces de carottes gratuite chaque année! 🥕
Une passe WeWork All Access OU une allocation pour le travail à domicile
Une culture d'entreprise où l'activité quotidienne consiste à repousser les limites et à prendre des risques.
Une communication ouverte avec la direction et les responsables de l'entreprise.
De petites équipes dynamiques = un impact énorme
Des régimes d'assurance invalidité et vie, ainsi que pour la télémédecine, les soins médicaux, les soins dentaires et de la vue payés à 100 % par l'employeur.
Une participation à un régime d'épargne-retraite.
More about Hopper
At Hopper, we are on a mission to become the world's best — and most fun — place to book travel. By leveraging massive amounts of data, advanced machine learning algorithms, Hopper combines its world-class travel agency offering with proprietary fintech products to help customers spend less and travel better. Ranked the third largest online travel agency in North America, the app has been downloaded nearly 80 million times and continues to gain market share globally.
Here are just a few stats that demonstrate the company's recent growth:
-
Hopper sold around $4 billion in travel and travel fintech in 2022, up nearly 3X over 2021. In 2022, Hopper increased its revenue 2.5X year-over year.
-
The company's bespoke fintech products, such as Flight Disruption Guarantee and Price Freeze, now represent 30-40% of Hopper's total app revenue.
-
Given the success of its fintech products, Hopper launched a B2B initiative called Hopper Cloud in late 2021. Through this partnership program, any travel provider (airlines, hotels, banks, travel agencies, etc.) can integrate and seamlessly distribute Hopper's fintech or travel inventory. As its first Hopper Cloud partnership,
- Hopper partnered with Capital One to co-develop Capital One Travel, a new travel portal designed specifically for cardholders.
-
Recognized as one of the world's most innovative companies by Fast Company four years in a row, Hopper has been downloaded over 80 million times and continues to have millions of new installs each month.
- Hopper has raised over $700 million USD of private capital and is backed by some of the largest institutional investors and banks in the world. Hopper is primed to continue its acceleration as the world's fastest-growing mobile-first travel marketplace.