Finance & Strategy Senior Analyst - Hotels & Car rental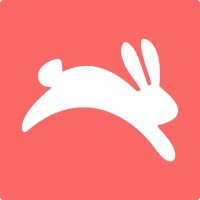 Hopper
IT, Accounting & Finance
London, UK
Posted on Friday, April 7, 2023
As a Finance and Strategy Analyst, your day-to-day job will be to help business leaders make sound business and financial decisions. You will need to have a deep understanding of our customers and business drivers, allowing you to help steer Hopper's growth and product strategy. To succeed in this role, you need to be able to understand the big picture, while also being unafraid to dive into the details and numbers. You will use SQL daily to independently obtain data and support data driven decisions.
Responsibilities
Analyze data and provide clear financial insights to improve Hopper growth.
Perform analyses of financial and operational drivers to craft our short and long term strategic plan.
Partner closely with cross-functional stakeholders, including Product Managers, Engineers, Business Developers, and Leadership across the team.
Prepare internal reports for business leaders supporting their decision making as well as updating the Hopper Hotel business plan.
Support Sales Finance for a team of business development professionals around the world.
Create, update and maintain financial models and forecasts.
Support strategic initiatives to make Hopper the best place to book Hotels in the world.
Work on Finance related optimization initiatives.
The Perfect Candidate
Strong analytical skills
Proven track record in a top tier consulting firm, investment bank, investment fund, tech or fintech company.
Scrappy, pragmatic and business-oriented. Able to understand the business objective, what we need to reach those objectives, and make data-based decisions on how to best reach those objectives.
Strong written communication skills. Able to construct a compelling, data-driven narrative to express ideas and proposals.
Self-starter. Able to prioritize many objectives based on impact potential, and eager to learn new technologies and domains to get the job done.
Comfortable with SQL, expertise a plus
Experience building financial models.
Experience working with business development and product professionals, especially in a consumer facing or a travel company.
Experience with a reporting tool like Looker, a data warehouse like Google BigQuery, and a preferred visualization tool to explain insights from large data sets.
More about Hopper
At Hopper, we are on a mission to become the world's best — and most fun — place to book travel. By leveraging massive amounts of data, advanced machine learning algorithms, Hopper combines its world-class travel agency offering with proprietary fintech products to help customers spend less and travel better. Ranked the third largest online travel agency in North America, the app has been downloaded nearly 80 million times and continues to gain market share globally.
Here are just a few stats that demonstrate the company's recent growth:
-
Hopper sold around $4 billion in travel and travel fintech in 2022, up nearly 3X over 2021. In 2022, Hopper increased its revenue 2.5X year-over year.
-
The company's bespoke fintech products, such as Flight Disruption Guarantee and Price Freeze, now represent 30-40% of Hopper's total app revenue.
-
Given the success of its fintech products, Hopper launched a B2B initiative called Hopper Cloud in late 2021. Through this partnership program, any travel provider (airlines, hotels, banks, travel agencies, etc.) can integrate and seamlessly distribute Hopper's fintech or travel inventory. As its first Hopper Cloud partnership,
- Hopper partnered with Capital One to co-develop Capital One Travel, a new travel portal designed specifically for cardholders.
-
Recognized as one of the world's most innovative companies by Fast Company four years in a row, Hopper has been downloaded over 80 million times and continues to have millions of new installs each month.
- Hopper has raised over $700 million USD of private capital and is backed by some of the largest institutional investors and banks in the world. Hopper is primed to continue its acceleration as the world's fastest-growing mobile-first travel marketplace.