Individual Host Acquisition Manager, Homes (Remote)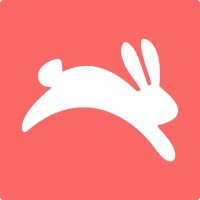 Hopper
United States
Posted on Wednesday, March 22, 2023
About the job
We're looking for a Sales Manager to join our rapidly growing Homes team at Hopper. In this role, you will be responsible for hiring, training, coaching, and leading a team of new and established Market Associates in a fast-paced and rapidly changing environment. Your team will be selling Hopper's offering to a portfolio of short-term rental property managers in strategic markets in the US.
To succeed at Hopper you must have a passion for travel and hospitality, love to shop and buy products on your phone, and prefer a start-up culture to big company bureaucracy. You should be stimulated by customer engagement and enjoy both selling to new property managers and managing ongoing relationships. You should also be ambitious about your career and eager to take on expanded responsibilities as the Homes team grows rapidly.
Minimum Qualifications
Have 2+ years experience leading a BDR / SDR team
A track record of consistently meeting or exceeding sales performance goals in a closing role (i.e. Account Executive)
Obsession with activity metrics and how to build a predictable sales funnel
Ability to be adaptive to the rapid change and ambiguity that comes with being in a fast growing organization.
Proven ability to handle a fast paced inside sales organization
Proficient quantitative skills and proven ability to interpret and apply data throughout your day-to-day work
Strong leadership skills, patience, and the ability to inspire
Experience in coaching and training
Highly proficient in using CRM software, specifically in working with leads, opportunities and other core objects - Salesforce experience is a plus
Laser-focused on achieving target KPIs (targets, goals and/or strategic objectives)
Excellent written and verbal communications skills; presents ideas and directives clearly and persuasively to internal stakeholders
No ego. Strong focus on doing what is right for the customer and the company
Responsibilities
As a member of the sales management team, you'll be the DRI (directly responsible individual) for a portion of our Acquisition team. The mission of the team: to close and onboard the best individual hosts in the world
Supervise and manage day-to-day operations of your team to meet monthly goals
Building and maintaining a respectful, hard working, winning culture
Identifying problems and proactively creating comprehensive plans of action to present to senior management
Creating sales development resources including, but not limited to, call scripts and prospecting emails to ensure the consistency and effectiveness of our messaging
Actively coach and professionally develop the team regarding strategies to drive conversion rates and opportunity identification
Measuring and reporting against KPIs, as well as creating reports as needed or requested by senior management
Consistently monitor and improve the sales activities of your team
Build skills, confidence and trust with direct reports as well as provide developmental feedback for continuous improvement
Mentoring your team members to create clear paths toward their own career goals
Maintain systems performance for list creation, lead outreach and follow-up
Maintain professional knowledge of the markets in which Hopper serves
Benefits
Well-funded and proven startup with large ambitions
Competitive compensation package
Unlimited PTO
WeWork All Access Pass OR Work-from-home stipend
Entrepreneurial culture where pushing limits and taking risks is everyday business
Open communication with management and company leadership
Small, dynamic teams = massive impact
100% employer paid medical, dental, vision, disability and life insurance plans
Access to a 401k (US) or Retirement Savings Plan (CAN)
#posttoexternal
MORE ABOUT HOPPER
At Hopper, we are on a mission to become the world's best — and most fun — place to book travel. By leveraging massive amounts of data, advanced machine learning algorithms, Hopper combines its world-class travel agency offering with proprietary fintech products to help customers spend less and travel better. Ranked the third largest online travel agency in North America, the app has been downloaded nearly 80 million times and continues to gain market share globally.
Here are just a few stats that demonstrate the company's recent growth:
-
Hopper sold around $4 billion in travel and travel fintech in 2022, up nearly 3X over 2021. In 2022, Hopper increased its revenue 2.5X year-over year.
-
The company's bespoke fintech products, such as Flight Disruption Guarantee and Price Freeze, now represent 30-40% of Hopper's total app revenue.
-
Given the success of its fintech products, Hopper launched a B2B initiative called Hopper Cloud in late 2021. Through this partnership program, any travel provider (airlines, hotels, banks, travel agencies, etc.) can integrate and seamlessly distribute Hopper's fintech or travel inventory. As its first Hopper Cloud partnership,
- Hopper partnered with Capital One to co-develop Capital One Travel, a new travel portal designed specifically for cardholders.
-
Recognized as one of the world's most innovative companies by Fast Company four years in a row, Hopper has been downloaded over 80 million times and continues to have millions of new installs each month.
- Hopper has raised over $700 million USD of private capital and is backed by some of the largest institutional investors and banks in the world. Hopper is primed to continue its acceleration as the world's fastest-growing mobile-first travel marketplace.