Air Market Manager, India (Remote)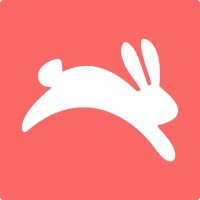 Hopper
Sales & Business Development
New Delhi, Delhi, India
Posted on Friday, February 17, 2023
About the Team
Join a pioneer regional team in a globally established company that is continually redefining how people travel. Our APAC team was set up in mid-2021 as part of Hopper's international expansion plans and we are looking for talented and motivated candidates to join us to be part of strategizing and executing our ambitious plans.
The APAC team is responsible for reliably connecting our customers with diversified sources of travel inventory (Air, Hotel, and Ground transportation) so that we can always offer the best possible deal. As a Manager for Air Business in India, you will be responsible for the overall performance of Air vertical in India from partnerships, supply, increasing revenue lines, contracting, and representing Hopper in India
You'll work with a highly skilled team of technical, data, and product-focused individuals, whose mission is to consistently find and deliver the best travel deals for our customers. Everything we do is focused on customer experience, data measurement, and delivering value at speed, helping Hopper rise to the top of the travel industry - you'll be responsible for making that a reality.
About the job
We are looking for an experienced manager for our air business vertical in India to join the Hopper APAC team and contribute to the launch an growth of the Hopper App in India.
At Hopper, you can have an immediate impact in a high-growth
environment.On
behalf of Hopper in the APAC market, you will be leading the business development with players in the air sector such as airlines, OTA's, and consolidators to source the best local content. Besides the airline content sourcing, you will be the face of Hopper in the Indian market and are expected to own the air business in the entirety and also contribute to the app in general by exploring deals with payment partners, banks, tourism boards, airlines, etc and any other opportunity which deem fit. The air market is usually the first touch point for customers in India, so prior experience in travel (travel tech, OTA, TMC, GDS, Airlines, etc) is preferred. The strongest candidates will be able to intuitively communicate Hopper's unique value proposition and frame our benefits to partners.
Responsibilities
Establish and execute against KPI metrics (targets, goals, and/or strategic objectives) set in tandem with leadership.
Evaluate the current supply mix and ensure the right strategies are in place for closing any supply and optimizing an always-winning supply model.
Maintain and develop a great working relationship with key airline partners and suppliers
Stay ahead of the curve in terms of analyzing market trends, traffic growth, and new market opportunities
Work closely with the tourism boards, payment partners, and bank partners to bring in deals to drive growth.
Responsible for the overall performance of the market from revenue to costs.
Act as a true Hopper ambassador representing the brand in local markets, trade shows, and industry events to build the company's company profile with our audience
Minimum Qualifications
Bachelor's Degree required
6+ years of sales and partner management experience at a high-growth technology company, with a track record of achieving and exceeding sales goals.
Experience in cross-selling complex suits of products and services to different stakeholders at all levels of target organizations
Excellent analytical skills including the ability to forecast deal value and model unit economics
Ability to craft and deliver compelling and data-driven presentations
Capacity to meet multiple objectives in an entrepreneurial and fast-paced environment with minimal guidance
Comfortable working with a globally distributed team.
Preferred Qualifications
Experience in Airline sales ( Airlines, Travel tech, OTA, TMC, GDS, etc )
High-level expertise in the Indian travel industry understanding Airline sales, Airline partnerships, Airline operationsLaunching products, Good sense of airline supply (Supply form consolidators /aggregators, GDS, etc ), and an active Network with the top Airlines
Identify opportunities with prospective air content partners( airlines, aggregators, B2B agents, etc)in India and the partner acquisition cycle from contact to closure.
Manage the entire scope of partnership for a group of currently contracted airlines, including contract negotiation and renewals, marketing funds, service funds, ticketing operations, and agency support.
Manage and contribute to the entire Hopper app growth in India (eg: Bank partnerships, Tourism Boards for sales, and any other relevant opportunities)
Have a good sense of P&L right from understanding revenue lines to controlling cost and decision-making with a view of P&L impact.
Contribute and execute the go-to-market strategy for selling our app to business owners and travel managers
Cross-sell an expanding suite of products and services to different airlines business teams (Distribution, Sales, Revenue, Marketing, etc)
Leverage data analysis to understand partner performance forecast deal value and model unit economics
Work closely with the product team to ensure airline display requirements are met in the app and negotiated APO integration is on track
Work closely with the data science team and also individually be hands-on with Data analysis of Overall performance including but not limited to key metrics, supplier /airline performance, etc
Identify and represent Hopper in relevant trade shows and conferences
Benefits
Unlimited PTO
$200 Carrot Cash annual travel stipend (available in most countries)
WeWork All Access Pass OR Work-from-home stipend
An entrepreneurial culture where pushing limits and taking risks is everyday business
Open communication with management and company leadership
Small, dynamic teams = massive impact
Additional compensation for medical, dental, vision, disability, and life insurance costs
#posttoexternal
More about Hopper
At Hopper, we are on a mission to become the world's best — and most fun — place to book travel. By leveraging massive amounts of data, advanced machine learning algorithms, Hopper combines its world-class travel agency offering with proprietary fintech products to help customers spend less and travel better. Ranked the third largest online travel agency in North America, the app has been downloaded nearly 80 million times and continues to gain market share globally.
Here are just a few stats that demonstrate the company's recent growth:
-
Hopper sold around $4 billion in travel and travel fintech in 2022, up nearly 3X over 2021. In 2022, Hopper increased its revenue 2.5X year-over year.
-
The company's bespoke fintech products, such as Flight Disruption Guarantee and Price Freeze, now represent 30-40% of Hopper's total app revenue.
-
Given the success of its fintech products, Hopper launched a B2B initiative called Hopper Cloud in late 2021. Through this partnership program, any travel provider (airlines, hotels, banks, travel agencies, etc.) can integrate and seamlessly distribute Hopper's fintech or travel inventory. As its first Hopper Cloud partnership,
- Hopper partnered with Capital One to co-develop Capital One Travel, a new travel portal designed specifically for cardholders.
-
Recognized as one of the world's most innovative companies by Fast Company four years in a row, Hopper has been downloaded over 80 million times and continues to have millions of new installs each month.
- Hopper has raised over $700 million USD of private capital and is backed by some of the largest institutional investors and banks in the world. Hopper is primed to continue its acceleration as the world's fastest-growing mobile-first travel marketplace.