Advertising Account Manager, Growth (Remote)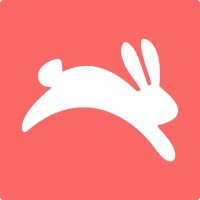 Hopper
Marketing & Communications, Sales & Business Development
San Francisco, CA, USA
Posted on Friday, January 13, 2023
About the Team
The Hopper Media Solutions team operates an ad platform that publishes travel advertisements on the Hopper app and affiliate sites. Our clients are Destination Management Organizations (DMOs), Airlines, Airports, Hotels, and their marketing agencies. We support a growing, innovative set of products that are delivering strong value to advertisers and contribute meaningful revenue to the Hopper business.
About the Role
The Advertising Account Manager owns marketing campaign performance and operations for a portfolio of Hopper advertising clients that include both travel suppliers and media agencies. After the Business Development team signs an advertising client the Account Manager will launch the campaign, optimize campaign performance, and report results both during and after the campaign completes. This is a customer facing role that requires superior communication and outstanding analytical skills. A successful candidate can both expertly utilize a data visualization tool and as necessary write SQL queries to gather deeper insights.
Responsibilities
Manage marketing campaign activations, trafficking, and operations for a set of Hopper's paid advertising clients
Source assets and content from clients (or their agencies) to facilitate a high impact campaign launch
Collaborate with Business Development, Product Management, Software Development, and Finance teams to resolve performance or technical problems that reduce campaign effectiveness
Offer clients strategic campaign recommendations based on a deep understanding of the client's business goals and marketing objectives.
Collaborate with Business Development to construct and deliver campaign performance recaps
Provide product insights and recommendations to Hopper management based on client feedback and your own analyses
Support Finance's monthly campaign billing process to ensure invoice accuracy and delivery.
Required Qualifications
4-year college degree
2+ years post college work experience in a digital marketing analytics role that includes handling, manipulating, and analyzing data and creating data visualizations
Demonstrated expertise with a data visualization tool (Google Looker Studio preferred) and a product analytics tool (Amplitude preferred)
Intermediate SQL skills
Familiar with agile product development lifecycle management
Superior written and verbal communication skills
Process driven and detail oriented
Ability and desire to own work outcomes as an ambitious self-starter
Excellent follow-through and comfort working with jr to sr level colleagues and clients
Experience in media publishing or travel/hospitality industries is a plus
Benefits
Well-funded and proven startup with large ambitions, competitive salary and stock options
Unlimited PTO
Flexible work culture where you can use a share office facility or work from home
Entrepreneurial culture where pushing limits and taking risks is everyday business
Open communication with management and company leadership
Small, dynamic teams = massive impact
100% employer-paid telemedicine, medical, dental, vision, disability and life insurance plans
Access to a Retirement Savings Plan (CAN) or 401K (US)
More about Hopper
At Hopper, we are on a mission to become the world's best — and most fun — place to book travel. By leveraging massive amounts of data, advanced machine learning algorithms, Hopper combines its world-class travel agency offering with proprietary fintech products to help customers spend less and travel better. Ranked the third largest online travel agency in North America, the app has been downloaded nearly 80 million times and continues to gain market share globally.
Here are just a few stats that demonstrate the company's recent growth:
-
Hopper sold around $4 billion in travel and travel fintech in 2022, up nearly 3X over 2021. In 2022, Hopper increased its revenue 2.5X year-over year.
-
The company's bespoke fintech products, such as Flight Disruption Guarantee and Price Freeze, now represent 30-40% of Hopper's total app revenue.
-
Given the success of its fintech products, Hopper launched a B2B initiative called Hopper Cloud in late 2021. Through this partnership program, any travel provider (airlines, hotels, banks, travel agencies, etc.) can integrate and seamlessly distribute Hopper's fintech or travel inventory. As its first Hopper Cloud partnership,
- Hopper partnered with Capital One to co-develop Capital One Travel, a new travel portal designed specifically for cardholders.
-
Recognized as one of the world's most innovative companies by Fast Company four years in a row, Hopper has been downloaded over 80 million times and continues to have millions of new installs each month.
- Hopper has raised over $700 million USD of private capital and is backed by some of the largest institutional investors and banks in the world. Hopper is primed to continue its acceleration as the world's fastest-growing mobile-first travel marketplace.