Senior Mobile User Acquisition Manager, Europe Marketplace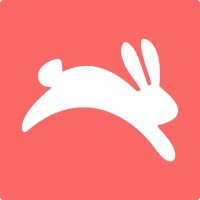 Hopper
Rome, Italy · Metropolitan City of Rome, Italy
Posted on Saturday, December 17, 2022
We're looking for a senior user acquisition manager to join our growth team to support Hopper's European market expansion.
Despite the challenges of the pandemic, Hopper managed to have triple digit year-over-year revenue growth in 2020. In fact, Hopper is recovering faster than the sector at large and that is driven in large part by the performance of our unique fintech products which offer travelers an unparalleled level of flexibility and control. In 2021, Hopper will enter Europe, one of the largest travel markets.
You might be a great fit for our team if you are excited about creating large-scale digital advertising campaigns, tracking and analyzing performance data, adjusting strategy in real-time to optimize results and spending most of your day between Facebook Ads, Snapchat Ads, Tiktok Ads, AppsFlyer, Amplitude and spreadsheets.
In this position you will
Build and progressively expand a portfolio of regional hotel partners by negotiating and securing win-win distribution partnerships, facilitating hotel onboarding, and owning Hopper's day to day relationship with your hotels
Execute effectively based on KPI metrics (targets, goals and/or strategic objectives) set by Hopper leadership
Engage with both individual hotels and hotel groups in your markets in order to achieve your targets
Ensure that partner hotels' product (content, rates and availability) is consistently optimized and competitive on the Hopper app to maximize customer conversion
Maximize sales for your hotel partners by providing relevant data insights and superior support services and collaborating closely with Hopper's product, support, and growth teams
Represent Hopper in the local market, build Hopper's company profile with key local influencers (e.g. tourism bureau, hotel association, etc.) and provide expertise to the local industry
Educate Hopper colleagues on market dynamics and specific needs/requests from your portfolio
Secure additional rates and rooms as and when Hopper chooses to offer additional product to Hopper customers
Secure seasonal deals, evergreen and dynamic promotions within the guidelines set by Management to support the brands' merchandising and marketing efforts
Minimum and preferred qualifications
Minimum Qualifications
3+ years experience with paid user acquisition at scale on multiple channels including social mediaStrong experience with analytics and tracking tools.
A great mix of creative and analytical thinkingThe ability to work with minimal guidance, be proactive and to handle uncertainty, ambiguity and the challenge of quickly evolving goals.
You should be comfortable working in a small team and a fast-paced environment
Preferred qualifications
Experience in mobile user acquisition or in the travel industry
Knowledge of MMPs (AppsFlyer), Amplitude, Smartly, Google Analytics.
Experience marketing to international markets
Fluent in German, Spanish and other languages
Compensation and Benefits
Well-funded and proven startup with large ambitions, competitive salary and stock options
Unlimited PTO
WeWork All Access Pass OR Work-from-home stipend
Entrepreneurial culture where pushing limits and taking risks is everyday business
Open communication with management and company leadership
Small, dynamic teams = massive impact
More about Hopper
At Hopper, we are on a mission to become the world's best — and most fun — place to book travel. By leveraging massive amounts of data, advanced machine learning algorithms, Hopper combines its world-class travel agency offering with proprietary fintech products to help customers spend less and travel better. Ranked the third largest online travel agency in North America, the app has been downloaded nearly 80 million times and continues to gain market share globally.
Here are just a few stats that demonstrate the company's recent growth:
-
Hopper sold around $4 billion in travel and travel fintech in 2022, up nearly 3X over 2021. In 2022, Hopper increased its revenue 2.5X year-over year.
-
The company's bespoke fintech products, such as Flight Disruption Guarantee and Price Freeze, now represent 30-40% of Hopper's total app revenue.
-
Given the success of its fintech products, Hopper launched a B2B initiative called Hopper Cloud in late 2021. Through this partnership program, any travel provider (airlines, hotels, banks, travel agencies, etc.) can integrate and seamlessly distribute Hopper's fintech or travel inventory. As its first Hopper Cloud partnership,
- Hopper partnered with Capital One to co-develop Capital One Travel, a new travel portal designed specifically for cardholders.
-
Recognized as one of the world's most innovative companies by Fast Company four years in a row, Hopper has been downloaded over 80 million times and continues to have millions of new installs each month.
- Hopper has raised over $700 million USD of private capital and is backed by some of the largest institutional investors and banks in the world. Hopper is primed to continue its acceleration as the world's fastest-growing mobile-first travel marketplace.