Pipeline Marketing Specialist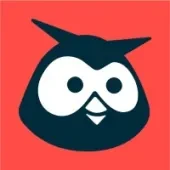 Hootsuite
Marketing & Communications
Vancouver, BC, Canada
Posted on Saturday, November 18, 2023
Our Marketing Growth team is looking for a Pipeline Marketing Specialist to analyze and optimize our digital marketing funnel - primarily focused on middle-of-the-funnel channels and tactics - to drive growth across our self-serve and sales-enabled business motions. While working in a hybrid work arrangement, a blend of virtual (in accordance with Hootsuite's distributed workforce strategy), and in Hootsuite's Vancouver office, you will report to the Offsite SEO & Channel Lead.
WHAT YOU'LL DO:

Responsible for executing middle-of-funnel optimization tests and strategies across external sites and offsite channels (e.g., third-party review sites, affiliate publishers, content syndication) that attract prospects in the consideration phase
Collaborate with the rest of the Marketing Growth teams on optimization tests of lead-generation content and campaigns to improve conversion rates across Hootsuite's digital channels
Work with Sales and Operation teams to ensure a smooth transition of qualified leads for further sales discussions. Provide the Sales team with necessary lead information and insights
Test new strategies and test emerging channels to drive qualified leads for the Sales team and support e-commerce growth targets
Contribute to campaign measurement across third-party review sites and lead generation channels.
Help build reports to analyze results and make recommendations for improved conversions and testing hypotheses
Perform other duties as required
WHAT YOU'LL NEED:
Some practical experience in digital marketing, A/B testing, lead generation, pipeline marketing, and/or sales enablement
Experience using sales and marketing technology and web analytics platforms (e.g., Salesforce, 6sense, Google Analytics, Marketo) to report on email campaign/program performance and derive insights and recommendations
Proficient using Excel, Google Sheets, Tableau for data analysis and visualization
Problem Solving: uses an organized and logical approach to find solutions to complex problems. Looks beyond the obvious to understand the root cause of problems
Collaboration and Teamwork: works with others to deliver results, meaningfully contributing to the team and prioritising group needs over individual needs
Process/Project Management: skilled at figuring out and managing the processes and timelines necessary to get work accomplished
Commitment to Results: consistently achieves results, demonstrating high performance, and challenging self and others to deliver results
WHO YOU ARE:
Tenacious. You are determined to succeed, and you are motivated by the success of customers, colleagues and the community.

Curious. You are always learning and seeking ways to make things better.

Conscientious. You keep your promises, taking your commitments to others seriously, and you have strong integrity.

Humble. You lead with humility and empathy, respecting and learning from the perspectives of others.
---
In all we do, our six guiding principles light the way:
Step Up: Show the world what it looks like to live and work by these guiding principles. #StepUp
One Team: Make Hootsuite a place where everyone feels safe, welcome, valued, and empowered to do their best work without compromising who they are. #OneTeam #FreeToBeMe
Customer Obsessed: Focus relentlessly on helping our customers succeed. #CustomerObsessed
Go Fast, Be Agile: Widen our competitive advantage by committing to speed and simplicity over perfection and complexity. #GoFastBeAgile
Play to Win: Commit to building an incredible, profitable company for our customers, our employees, and our stakeholders. #PlayToWin #NoExcuses
Neighbours & Allies: Give back to our communities and be an ally. #SocialForGood #Allies
Accommodations will be provided as requested by candidates taking part in all aspects of the selection process.
#LI-AK1
Canada Pay Range For This Role