Customer Account Manager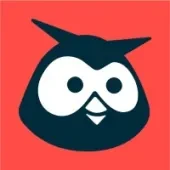 Hootsuite
Customer Service, Sales & Business Development
Vancouver, BC, Canada · Toronto, ON, Canada
Posted on Saturday, November 18, 2023
We're looking for a Customer Account Manager to effectively manage a portfolio of Hootsuite customers within the government/public sector space, ensuring they have the tools needed to maximize the value from our solutions as well as ensuring they are building long term partnerships with Hootsuite. Using your proven account management skills, you will partner with our current customers to build on existing relationships, understand their social goals, drive business outcomes for your customers and lead best-in-class user adoption, revenue retention and growth. You will find potential upsell opportunities within your book of business and help us ensure full customer engagement in products through discovery, training and ultimately guaranteeing the investment made in Hootsuite best meets the customer's needs. While working in a hybrid work arrangement, a blend of virtual (in accordance with Hootsuite's distributed workforce strategy), and in Hootsuite's Vancouver or Toronto office, you will report to our Manager, Customer & Expansion.
WHAT YOU'LL DO:
Drive an increase in annual recurring revenue of our customers by successfully engaging with existing accounts; educate them on Hootsuite's value proposition, introduce new solutions that will foster long term partnerships.
Onboard customers through the development of launch schedules and timelines with measurable outcomes; ensure technology is aligned to their goals and delivers value.
Develop and maintain customer success plans; leverage tools and analytics to guide how the plans develop and ensure value is delivered against success criteria.
Monitor and increase customer health and adoption by advising customers on social strategies and leveraging value consulting tools such as social maturity assessments, benchmarking reports and industry specific workshops.
Craft renewal and upsell sales strategies for your assigned book of business; build/execute on your account plans/territory plans; generate a pipeline of upsell/ add on opportunities with existing customers.
Effectively navigate the complete renewal sales cycles including presenting the value of our solutions to all levels of prospective customers, including C-Level executives; look for opportunities to adopt additional products and introduce sales team members to additional internal buyers for cross-sell opportunities.
Ensure customers are informed on product release updates and metrics; gauge and share progress through periodic progress and quarterly business reviews.
Log feature requests and update customer account notes in Salesforce. Identify & mitigate potential account risks; provide support ticket triaging and escalation.
Perform other related duties as required.
WHAT YOU'LL NEED:
Some relevant customer facing/account management experience in the technology (SaaS) industry supporting public sector customers
Proven success managing and growing a customer portfolio; demonstrated ability to manage a high volume of opportunities and transactions, while leveraging data driven insights within the customer journey and sales process
Proven record of consistent quota attainment and/or portfolio management and can share experiences of developing business plans with a mix of tactics.
Experience using sales tools such as SFDC, Sales Navigator, 6Sense.
Open Communication: Clearly conveys thoughts, both written and verbally, listening attentively and asking questions for clarification and understanding, supporting new owls with internal training and collaboration sessions.
Collaboration and Teamwork: Works with others to deliver results, meaningfully contributing to the team and prioritizing group needs over individual needs.
Commitment to Results: Consistently achieving results, demonstrating high performance, and challenging self and others to deliver results.
Customer Focus: Demonstrates a desire to proactively help and serve internal/external customers to meet their needs.
Negotiation: Successfully obtains commitment to a solution or idea, while maintaining integrity and relationships.
Perseverance: Pursues everything with energy, drive, and a need to finish - doesn't give up.
WHO YOU ARE:
Tenacious. You are determined to succeed, and you are motivated by the success of customers, colleagues and the community.

Curious. You are always learning and seeking ways to make things better.

Conscientious. You keep your promises, taking your commitments to others seriously, and you have strong integrity.

Humble. You lead with humility and empathy, respecting and learning from the perspectives of others.
---
In all we do, our six guiding principles light the way:

Step Up: Show the world what it looks like to live and work by these guiding principles. #StepUp
One Team: Make Hootsuite a place where everyone feels safe, welcome, valued, and empowered to do their best work without compromising who they are. #OneTeam #FreeToBeMe
Customer Obsessed: Focus relentlessly on helping our customers succeed. #CustomerObsessed
Go Fast, Be Agile: Widen our competitive advantage by committing to speed and simplicity over perfection and complexity. #GoFastBeAgile
Play to Win: Commit to building an incredible, profitable company for our customers, our employees, and our stakeholders. #PlayToWin #NoExcuses
Neighbours & Allies: Give back to our communities and be an ally. #SocialForGood #Allies
Accommodations will be provided as requested by candidates taking part in all aspects of the selection process.
Canada Pay Range For This Role