Senior Customer Success Manager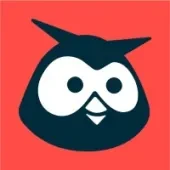 Hootsuite
Customer Service, Sales & Business Development
Mexico City, Mexico
Posted on Saturday, November 11, 2023
We're looking for a Senior Customer Success Manager to support high-value customers in the assigned vertical by providing the tools and resources to achieve their business goals on social media. In this role, you'll build, cultivate, and maintain influential relationships with your customers by leveraging your customer success experience and demonstrating expert-level competency in Hootsuite's product, industry trends and best practices. You will drive business outcomes for your customers while being accountable for best-in-class user adoption, revenue retention and growth, and customer advocacy, guiding customers through their journey of social maturity. You will consistently and proactively review, refine and re-validate plans to ensure the customer gains full value from the product suite, the partnership, Hootsuite and social media as a channel. While working in a hybrid work arrangement, a blend of virtual (in accordance with Hootsuite's distributed workforce strategy), and in Hootsuite's Mexico City office, you will report to our Director, Sales - LATAM.
Note: Please submit your resume in English.
WHAT YOU'LL DO:
Lead day to day relationship management for a book of business of high-value customers (Fortune 1000 sized businesses); guide customers to success on their social journey with Hootsuite's Enterprise and partner products.
Build and maintain influential relationships with customers with highly complex use cases in the assigned vertical(s), from end users through to executive sponsors, ensuring they have a consistent, best-in-class experience in every interaction.
Cultivate and demonstrate a high level of expertise in Hootsuite's products, social media and your assigned vertical(s) by keeping up with industry trends and best practices.
Engage with customers in your assigned vertical(s) in a high-touch, multi-threaded approach, including ensuring successful onboarding, defining Mutual Account Plans with customers, leading success reviews, value workshops, and regular check-ins to drive engagement and ensure Hoosuite is delivering against customer's goals and outcomes according to the success plan.
Actively monitor account health and adoption throughout the full duration of the customer relationship; provide guidance on how customers can advance their social strategies; intervene with adoption strategies that showcase how customers can enhance their workflows and better use our products; leverage value / industry specific workshops, trends, and social expertise to increase customer's social maturity.
Collaborate with Account Manager to develop account strategies and identify qualified leads (CSQL) for account expansion.
Advocate for product features and improvements as the voice of the customer and works cross-functionally with internal product teams to champion adoption and change.
Collaborate with Customer Success teammates to meet and exceed quarterly regional targets, while being accountable for individual quarterly metrics including Personal Net Renewal Rate, CSQL, Customer Health, Adoption, and Advocacy.
Actively participate in internal training, knowledge sharing and collaboration sessions
Perform other related duties as assigned
WHAT YOU'LL NEED:
Proven customer-facing / account management experience, preferably in the technology (SaaS) industry; proven success managing a customer portfolio with record of successful adoption

Solid knowledge of social media and/or social marketing and business use of social media.

Tech Savvy: Ability to quickly learn new technologies and explain software features and social media concepts to customers in a simple, succinct manner

Customer Focus: demonstrates a desire to proactively help and serve internal/external customers meet their needs
Collaboration and Teamwork: works with others to deliver results, meaningfully contributing to the team and prioritizing group needs over individual needs
Open Communication: clearly conveys thoughts, both written and verbally, listening attentively and asking questions for clarification and understanding, support new owls with internal training & collaboration sessions
Priority Setting: focuses time/energy on the most important issues/opportunities. Clearly understand how to assess importance of tasks and decisions
Commitment to Results: consistently achieves results, demonstrating high performance, and challenging self and others to deliver results
Problem Solving: uses an organized and logical approach to find solutions to complex problems. Looks beyond the obvious to understand the root cause of problems
Influence: Asserts own ideas and persuades others, gaining support and commitment and mobilizing people to take action.
Creativity and Innovation: Seeks new and better ways of doing things, generates original and imaginative ideas, products, or solutions.
WHO YOU ARE:
Tenacious. You are determined to succeed,

and you are motivated by the success of customers, colleagues and the community.

Curious. You are always learning and seeking ways to make things better.

Conscientious. You keep your promises, taking your commitments to others seriously, and you have strong integrity.

Humble. You lead with humility and empathy, respecting and learning from the perspectives of others.
---
In all we do, our six guiding principles light the way:

Step Up: Show the world what it looks like to live and work by these guiding principles. #StepUp
One Team: Make Hootsuite a place where everyone feels safe, welcome, valued, and empowered to do their best work without compromising who they are. #OneTeam #FreeToBeMe
Customer Obsessed: Focus relentlessly on helping our customers succeed. #CustomerObsessed
Go Fast, Be Agile: Widen our competitive advantage by committing to speed and simplicity over perfection and complexity. #GoFastBeAgile
Play to Win: Commit to building an incredible, profitable company for our customers, our employees, and our stakeholders. #PlayToWin #NoExcuses
Neighbours & Allies: Give back to our communities and be an ally. #SocialForGood #Allies
Accommodations will be provided as requested by candidates taking part in all aspects of the selection process.
#LI-RL1