Team Lead, Customer Support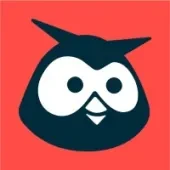 Hootsuite
Customer Service
Mexico City, Mexico
Posted on Friday, November 10, 2023
We're looking for a Team Lead to help us lead a talented team of collaborative, dedicated and friendly Customer Support Advocates. You'll be working closely with your team of advocates, the extended Customer Support leadership and various departments throughout the company to drive the success of our customers and your team. While based in Hootsuite's Mexico City office, you will report to the Director, Customer Support.
**Please submit your application in English**
WHAT YOU'LL DO:
Conduct regular one-on-ones with members of your team where you set clear expectations on what defines success including how their personal performance contributes to our overall goals and help them drive their personal development. You celebrate their strengths with them by recognizing positive behaviour as well as coach them through areas for growth and improvement.
Identify training requirements, potential process adjustments and generally ensure optimal performance across channels by communicating trends, learning
opportunities and team accomplishments towards global success.
Facilitate onboarding for new hires as required and in coordination with the training team.
Participate in Quality Assurance (QA) process, assisting in the evaluation of advocate interactions and reviewing provided feedback with your advocates.
Assist with escalations for your pod, offering guidance or stepping in to find resolution with the customer.
Assist our customers and colleagues with prompt, friendly and accurate help through any medium or channel (including email, phone, chat, social and public forums)
In times of high volume or resource shortage. troubleshoot reported issues or queries in detail to diagnose and differentiate between product and non-product issues in order to provide accurate, valid and complete information to our customers
Build up engagement activities to create a cohesive and integrated team
Being part of global team OKR activities to lead to a successful and productive quarterly KPI results
Identify and promote opportunities for cross/up-sell or churn prevention and guide customers to the best overall solution for them to maximize the value of Hootsuite
Maintain a focus on excellence by meeting or exceeding your team KPI's monthly/quarterly targets including Quality Assurance (QA), Customer Satisfaction (CSAT), productivity (Solves / ATHT)
WHAT YOU'LL NEED:
Familiarity with Hootsuite, Zendesk, Chat software, Payment software such as Aria & PayPal

Knowledge of the social networking industry and social analytics

Interviewing/Recruiting experience

Experience leading teams and coaching for performance

Consistently achieves results, demonstrating high performance, and challenging self and others to deliver results

Skilled at figuring out and managing the processes and timelines necessary to get work accomplished

Can effectively cope with change, finding ways to advance work and projects

Builds inclusive, cohesive teams which apply diversity to achieve common goals

Capably delivers results through others, is good at establishing clear direction, helping others achieve their best work

Analytical skills, being able to identify key issues and relationships relevant to achieving a long-range goal or vision; Builds an integrated plan for course of action to accomplish this vision

Challenges and supports others to create results but also develop new capabilities. Successfully develops the capacity and capability of team and individuals on the team


Experience working with global teams (virtual and in person)
WHO YOU ARE:
Tenacious. You are determined to succeed,

and you are motivated by the success of customers, colleagues and the community.

Curious. You are always learning and seeking ways to make things better.

Conscientious. You keep your promises, taking your commitments to others seriously, and you have strong integrity.

Humble. You lead with humility and empathy, respecting and learning from the perspectives of others.
---
In all we do, our six guiding principles light the way:

Step Up: Show the world what it looks like to live and work by these guiding principles. #StepUp
One Team: Make Hootsuite a place where everyone feels safe, welcome, valued, and empowered to do their best work without compromising who they are. #OneTeam #FreeToBeMe
Customer Obsessed: Focus relentlessly on helping our customers succeed. #CustomerObsessed
Go Fast, Be Agile: Widen our competitive advantage by committing to speed and simplicity over perfection and complexity. #GoFastBeAgile
Play to Win: Commit to building an incredible, profitable company for our customers, our employees, and our stakeholders. #PlayToWin #NoExcuses
Neighbours & Allies: Give back to our communities and be an ally. #SocialForGood #Allies
Accommodations will be provided as requested by candidates taking part in all aspects of the selection process.
#LI-AK1