Account Specialist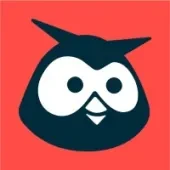 Hootsuite
Sales & Business Development
Sydney, NSW, Australia
Posted on Friday, November 3, 2023
We're looking for an Account Specialist to work with our existing customers, make sure they achieve maximum value from our services, renew their contracts on our products, and build long term partnership with Hootsuite. In this role, you will manage a high volume of customer renewals. You'll achieve this by upselling and cross selling of both Hootsuite and partner products in your book of business. You will help us ensure full customer engagement in products through discovery, training and ultimately guaranteeing the investment made in Hootsuite best meets the customer needs. You'll be a key partner to the Account Receivable, Support and Operations Teams at Hootsuite, ensuring a proactive and seamless approach to the pooled customer support model. While working in a hybrid work arrangement, a blend of virtual (in accordance with Hootsuite's distributed workforce strategy), and in Hootsuite's Sydney office, you will report to our Senior Director, Sales.
WHAT YOU'LL DO:
Contribute towards driving renewals and ARR growth by focusing on long standing customer engagement and educating customers on Hootsuite's value proposition.
Meet / exceed assigned quota by generating a pipeline of upsell / add on opportunities with existing customers.
Partner with the Customer Accounts team on approach and strategy to maximize the value of each account.
Lean on internal subject matter experts to provide customer value in all stages of the sales cycle.
Engage with existing customers to understand the product fit and recommend / sell Hootsuite solutions that align with their unique needs and overall business goals on social media.
Develop rapport with customers by proactively providing insightful market information and solutions that showcase maximum benefits from Hootsuite products.
Manage, track, and report sales activities and results using SFDC, Sales Navigator, 6Sense.
Perform other related duties as assigned.
WHAT YOU'LL NEED:
Entry level sales experience, preferably as an Account Executive or Customer Success Associate.
Proven success in monthly and quarterly sales forecasting.
Strong business acumen and ability to focus on customer business value, ROI, and customer solutions.
Ability to articulate product features in an easy to understand language to inspire sales.
Experience in creating sales strategies inclusive of 3rd party solutions.
Strong communication and presentation skills (phone, video, email).
Commitment to Results: Consistently achieving results, demonstrating high performance, and challenging self and others to deliver results.
Customer Focus: Demonstrates a desire to proactively help and serve internal/external customers to meet their needs.
Negotiation: Successfully obtains commitment to a solution or idea, while maintaining integrity and relationships.
Perseverance: Pursues everything with energy, drive, and a need to finish - doesn't give up.
Collaboration and Teamwork: Works with others to deliver results, meaningfully contributing to the team and prioritizing group needs over individual needs.
Interpersonal Savvy: Relates openly and comfortably with diverse groups of people.
WHO YOU ARE:
Tenacious. You are determined to succeed, and you are motivated by the success of customers, colleagues and the community.

Curious. You are always learning and seeking ways to make things better.

Conscientious. You keep your promises, taking your commitments to others seriously, and you have strong integrity.

Humble. You lead with humility and empathy, respecting and learning from the perspectives of others.
---
In all we do, our six guiding principles light the way:

Step Up: Show the world what it looks like to live and work by these guiding principles. #StepUp
One Team: Make Hootsuite a place where everyone feels safe, welcome, valued, and empowered to do their best work without compromising who they are. #OneTeam #FreeToBeMe
Customer Obsessed: Focus relentlessly on helping our customers succeed. #CustomerObsessed
Go Fast, Be Agile: Widen our competitive advantage by committing to speed and simplicity over perfection and complexity. #GoFastBeAgile
Play to Win: Commit to building an incredible, profitable company for our customers, our employees, and our stakeholders. #PlayToWin #NoExcuses
Neighbours & Allies: Give back to our communities and be an ally. #SocialForGood #Allies
Accommodations will be provided as requested by candidates taking part in all aspects of the selection process.
#LI-LN1