Billing Specialist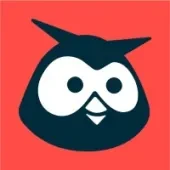 Hootsuite
Bucharest, Romania
Posted on Monday, October 16, 2023
We are looking for a Billing Specialist to help us with processing of sales orders and invoices. You will be working closely with Customers, Account Executives, Customer Success Managers, Sales Operations, Collections, Finance and Legal teams in developing strategies within a rapidly changing environment. You will be providing day to day support to the Billing function, ensuring adherence to KPI's and emphasis on quality customer service through the use of clear effective communication.. While working in a hybrid work arrangement, a blend of virtual (in accordance with Hootsuite's distributed workforce strategy), and in Hootsuite's Bucharest office, you will report to the Manager, Accounting Operations.
WHAT YOU'LL DO:
Review customer contracts and sales orders in our ERP and CRM applications; ensure customer account and billing information are current and sales orders are consistent with the terms and products agreed to by customer/partner

Review accuracy of invoice details, including customer billing instructions, pricing, discounts, state sales tax, etc

Run daily recurring billing workflow and issue invoices

Update customer records for any changes made to customer and/or contract information

Assist with annual financial audits including reconciliations and support documentation

Ensure timely follow-up and resolution of internal and external inquiries of billing issues

Reconcile revenue and billing during period-end close process

Assist A/R team with completion of new customer set-up forms

Support the AR Team with the collection of accounts as required
WHAT YOU'LL NEED:
Fully fluent in English

Enrolled in Bachelor's Degree program in Accounting or Finance; or equivalent education and experience.

Understanding of billing, collections and receivable procedures


Basic knowledge of MS Excel

Open Communication: clearly conveys thoughts, both written and verbally, listening attentively and asking questions for clarification and understanding

Collaboration and Teamwork: works with others to deliver results, meaningfully contributing to the team and prioritizing group needs over individual needs

Customer Focus: demonstrates a desire to proactively help and serve internal/external customers meet their needs

Resilience, Tolerance for Change/Ambiguity: can effectively cope with change, finding ways to advance work and projects
WHO YOU ARE:
Tenacious. You are determined to succeed, and you are motivated by the success of customers, colleagues and the community.

Curious. You are always learning and seeking ways to make things better.

Conscientious. You keep your promises, taking your commitments to others seriously, and you have strong integrity.

Humble. You lead with humility and empathy, respecting and learning from the perspectives of others.
---
In all we do, our six guiding principles light the way:
Step Up: Show the world what it looks like to live and work by these guiding principles. #StepUp
One Team: Make Hootsuite a place where everyone feels safe, welcome, valued, and empowered to do their best work without compromising who they are. #OneTeam #FreeToBeMe
Customer Obsessed: Focus relentlessly on helping our customers succeed. #CustomerObsessed
Go Fast, Be Agile: Widen our competitive advantage by committing to speed and simplicity over perfection and complexity. #GoFastBeAgile
Play to Win: Commit to building an incredible, profitable company for our customers, our employees, and our stakeholders. #PlayToWin #NoExcuses
Neighbours & Allies: Give back to our communities and be an ally. #SocialForGood #Allies
Accommodations will be provided as requested by candidates taking part in all aspects of the selection process.
#LI-RL1