Senior Product Designer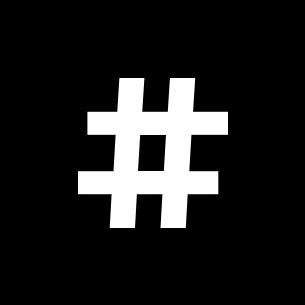 #paid
Product, Design
Toronto, ON, Canada
Posted on Thursday, May 11, 2023
About Us
#paid is a creator marketing platform that sits at the intersection of brand and creator collaboration. We help direct-to-consumer and Fortune 500 brands like Infiniti, TJX, Unilever, and Sephora, activate creators to drive growth.
We are building the platform of record that powers content creation and distribution for brands globally. The better we do that, the better we can serve our creator community and provide them with the best place on earth to do what they love—create.
As a member of our team, your role will involve designing tools and features that provide a foundation for brands and creators to collaborate effectively. You will be working alongside a team that is shaping the future of #paid, and exploring strategies for scaling the platform to accommodate a wide range of use cases.
As a product designer, you will be responsible for producing end-to-end, holistic user experiences and engineering-ready design deliverables. You must maintain a high bar of visual quality, ensuring your work is easy for users to understand. You will collaborate with the product team to shape the future of the Creator Economy.
If you're successful
You'll design mobile-first end to end experiences that help remove friction and unlock potential for #paid brands, and creators
You'll work with key partners across the business to develop solutions through conceptualization, exploration, and user validation
You'll formulate, test, and validate hypotheses together with Product Managers, other designers, and turn them into high-quality UX solutions
You'll work with the cross-functional teams to further flesh out our product's user experience
You'll own end-to-end design processes for a variety of initiatives and validate your solutions with users, using both qualitative and quantitative methods
You'll create UX deliverables as well as visual and interaction design for your initiatives
You'll collaborate with developers to reach high-quality implementations across the web and mobile experiences
You'll measure the success of your decisions with the team and iterate when needed
You'll contribute to, and shape UX team culture, centering on growth and collaboration
You'll maintain and operate the Design System in collaboration with the development team
You're perfect for the role if
You have 5+ years experience as a product designer building and shipping applications or software with an emphasis on mobile
You have visual design proficiency with an aesthetic sensibility that takes into account function over form as well as an understanding of creating consistency across different platforms
You have the ability to solve complex problems with a systematic approach including how to develop and use design research, job stories, journey mapping, wire-framing, prototyping, user testing, and high-fidelity visuals to achieve human-centered design solutions
You have experience leading large projects in a fast-paced environment
You have experience connecting your work with other related initiatives across the company while driving collaboration
You are proficient in interaction design for native mobile and web applications
You have a strong understanding of technologies used to build modern digital experiences, agile workflows, and a familiarity with the fundamentals of front-end development, accessibility, and usability
You are an expert in user-centred design, information architecture, interaction design, wire-framing, and prototyping
You understand and communicate the ways people with disabilities experience the design
You have an understanding of native Web and native Mobile UX concerns and constraints, understanding of native Web fundamentals and software development workflow and process
Why #paid?
We are a group of passionate and thoughtful people working together to fundamentally change the way brands are built while empowering creators to make a living doing what they love
We are growing quickly! Plus, #paid is the highest-rated platform on the popular G2 Crowd software review website
We have all the fun perks you'd expect—flexible vacation policy, competitive vision, dental, and health benefits, team lunches, and socials (yes, even remotely!)
We are proud of our culture and care about it deeply—we live by our team values and are always trying to make #paid a better company today than it was yesterday
We encourage learning, growth, continuous improvement, and provide the freedom to experiment
Equal Employment Opportunity
#paid is an equal opportunity employer and as such, we do not discriminate on the basis of race, colour, religion, sex, sexual orientation, gender identity, national origin, age, disability, or any other characteristic protected by applicable laws.
We are dedicated to growing a diverse team of highly talented individuals and creating an inclusive environment where everyone feels empowered to bring their best and authentic selves to work.
If you require any accommodations during the recruitment process, whether it be alternate forms of material, accessible meeting rooms, etc., please let us know and we will work with you to meet your needs.