Social Media & Community Manager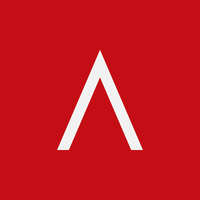 Alchemy
Job Functions:
Marketing & Communications
Employment Types:
Full-time
Locations:
Remote; Kitchener, ON, Canada; Waterloo, ON, Canada
Do you love cars, cool tech, and talking to other automotive enthusiasts? If your answer is yes, then this is a great opportunity for you to join a young, dynamic, and growing team where you'll get to do all of that every single day! We're looking to add to the ExoShield team to help us grow our community. ExoShield is an innovative nanotech film designed to protect vehicle windshields and sensors for driver assistance systems.
One of the things we pride ourselves on at ExoShield is the authentic and supportive community of automotive enthusiasts and aftermarket shops that we've built over the last several years. As the ExoShield Social Media & Community Manager you'll play an essential role in continuing to expand this community, and elevate the ExoShield brand worldwide.
Role Responsibilities
We are looking for a social media & community manager with a passion for all things automotive to join our core marketing team. Some of the things you'll get to do include:
Plan and attend community building events with like-minded enthusiasts
Be the voice of ExoShield both online (on social media, forums, etc.) and in-person (e.g. industry events, local clubs)
Post fun and engaging content regularly on social media
Engage with enthusiast communities and potential ExoShield customers online
Post engaging content across all relevant social media channels to grow the ExoShield brand
Find new communities of engaged enthusiasts to introduce to ExoShield
In this role you will be reporting to the Director of Marketing. As the front line of the ExoShield brand, you'll be trusted to be the voice of the brand, while also being the eyes and ears to speak on behalf of the customer internally.
Requirements
Alchemy is an early-stage scale-up – this means you'll get to decide how much impact you have and how far you grow with us. You'll have a chance to voice your opinion and participate in major decisions. We're looking for a fantastic and engaging communicator who can balance competing priorities while delivering at a consistently high level. Bonus points if you have experience managing social media or community growth, but if not, we're cool with someone who is excited about this industry and wants to grow with us!
The following experiences and skills will help you kick ass in this role:
A genuine passion for the automotive industry and the people within in it
An uncanny ability to make friends with pretty much anyone!
Must be digitally savvy with a love for engaging with others on social media and a general working knowledge of how to grow social media presence
1-2 years of work experience, preferably in customer-facing or community-building roles
Excellent time-management skills and the ability to multitask in a high-pressure, dynamic environment
Any experience planning and managing events (no matter how small) is a bonus
Extra points if you're already embedded in the car community!
Degree or diploma in communications, business, or marketing is an asset but definitely not a requirement
Don't have something on the list checked off? Don't sweat it! In fact, we love to teach people about all of this! If you're willing to learn and work hard, we'll help you pick things up in no time.
Benefits
Alchemy is a fast-growing scale-up that is carving its own path in a rapidly expanding industry. This means you'll have the opportunity to learn the inner workings of a rapidly expanding company in a fast-paced environment This role offers a wide range of tangible and intangible benefits:
Competitive benefits plan
Potential for stock options
Option for a hybrid work-from-home / work-from-office setup
You'll have significant impact on the company's marketing initiatives and overall revenue growth
Opportunity to work with a highly talented, energetic, and tight knit team