Director of Finance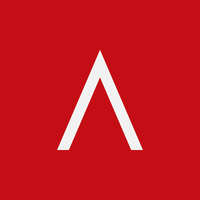 Alchemy
Job Functions:
Accounting & Finance
Employment Types:
Part-time, Contractor
Locations:
Kitchener, ON, Canada
About Alchemy
Alchemy is an early-stage scale-up with commercial operations in the automotive and defence industries. We are currently selling ExoShield in 20+ countries through hundreds of dealers and building state-of-the-art nano-materials for the Canadian Army.
We're looking for a fantastic financial leader and operator who can balance detail oriented financial oversight while providing critical insight & information to inform executive level financial strategy. Bonus points if you have experience in a similar capacity for an early-stage scale up, but if not, we're cool with someone who has the core tools required to do this job and is excited to grow with us!
Role Responsibilities
We are looking for a part-time / fractional Director of Finance who will lead the charge on levelling up every aspect of our financial operations. Some of the things we're looking for you to tackle:
Develop and manage all financial forecasting models (incl. scenario modelling) to inform strategy & decision making
Develop and monitor critical financial performance metrics, and communicate actionable insights to relevant stakeholders
Deliver monthly reporting and analysis of financial results to ensure key issues, risks, and business drivers are clearly understood and highlighted
Perform financial analysis and research on proposed projects and acquisitions to help inform executive decisions
Streamline all financial bookkeeping processes and protocols to ensure optimal quality of books for year-end audits and quarterly financial statements
Optimize and streamline all payroll operations to ensure optimal quality of payroll for year-end audits and quarterly financial statements
Prepare & file simple tax returns (sales tax, franchise tax, health tax, etc.) and take the lead with accounting firms contracted to prepare audited annual financial statements & corporate tax returns
Collaborate with other leaders to gather, analyze, and prepare recommendations on financial and operational projects
In this role, you will work directly with the Chief Executive Officer on all financial oversight & strategy elements, and work with our fractional Chief Financial Officer for all financial reporting elements.
We anticipate this role will scale into a full-time role as Alchemy grows. While it is not required, we would love to speak with candidates who could see their relationship with us grow as our business grows.
Requirements
The following experiences and skills will help you kick ass in this role:
Degree/Diploma in Finance, Commerce, Accounting, a related program of study, or equivalent experience.
5+ years of progressive business finance or corporate planning experience
Data driven and analytical with an intimate understanding of how financial planning, modelling, analysis, and goal setting can help drive growth initiatives
Able to challenge current processes and creatively engage others to improve processes for efficiencies.
Strong communicator with the ability to build trusting relationships with internal teams and leaders quickly and effectively.
Collaborative team player with exceptional organizational, interpersonal, and presentation skills.
Excellent problem-solving and evaluative skills with the ability to multitask, adapt to changing priorities, be decisive under ambiguity, and meet tight deadlines. A genuine passion for working in early-stage scale-ups and creating order out of chaos is a must!
Experience with IFRS accounting standards preferred, but not required
Don't have something on the list checked off? Don't sweat it! In fact, we love to learn alongside all of our team members! If you're willing to learn and work hard, we'll work together to pick things up in no time.
Benefits
Alchemy is a fast-growing scale-up that is carving its own path in a rapidly expanding industry. This means you'll have the opportunity to learn the inner workings of a rapidly expanding company in a fast-paced environment, with an inside route to a full-time role. This role offers a wide range of tangible and intangible benefits:
Potential for stock option incentives and compensation
Option for a hybrid work-from-home / work-from-office setup
You'll have significant impact on the company's revenue growth trajectory and financial operations
Opportunity to work with a highly talented, energetic, and tight knit team
Comprehensive health & dental benefits plan for all full-time employees