Site Reliability Engineer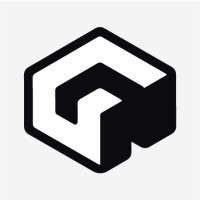 Gadget
Job Functions:
Software Engineering
Employment Types:
Full-time
Locations:
Ottawa, ON, Canada
Compensation:
85 – 200 CAD per year
Gadget is making development fun again. We're building a best-in-class tool for developers to build, deploy, and scale backend applications wildly fast. There's too much accidental complexity in software development, which means too much time is spent on boring, repetitive, or wasteful tasks. Our mission is to give devs that time back so they can use it to solve real world problems instead .
To do this, we need amazing teammates. We're hiring truly incredible people and surrounding them with the right tools, processes, and culture to build, thrive and grow.
Our product is different. We're looking for a Site Reliability Engineer that has a bit of experience, is eager to learn, and is drawn to complicated, technical challenges. We also need to be able to rely on each other as we grow this company — work has to be at least a little bit fun and games for it to be worth it!
You would:
Be an early member of the Gadget team, which means lots of opportunity for helping define the vision and direction of the product
Primarily work with PostgreSQL, Kubernetes, Go, and TypeScript
Be involved in the development of core primitives and core infrastructure to build out the platform
Be involved in the testing, operation, and maintenance of the Gadget production infrastructure
Report directly to the founders
Frequently give and accept feedback
Own solutions from end to end, managing complexity and engaging directly with stakeholders
Mentor junior members of the team to help them learn and grow
Assess new technologies and approaches to see if they are right for us
Debug production issues across services and multiple levels of the stack
Uphold Gadget's high standards for engineering and product quality
We're looking for someone who:
Has at least four years of software development experience
Has at least one year of production systems experience
Has expertise in several parts of the web stack
Cares deeply about your user's experience and meeting the commitments made to them
Wants to work with people who encourage you to do your best work and are invested in your growth and development
Takes pride in working on projects from ideation to delivery, and enjoy seeing your products being used by customers
Enjoys trying to break things
Please inquire if you have questions or would like more details, we're excited to meet you!
This role is located on-site in Ottawa, Ontario.
At Gadget, we value diversity and equity in everything we do. We strongly encourage applications from Indigenous peoples, racialized people, people with disabilities, members of the 2SLGBTQIA+ community, and/or people with intersectional identities. We believe that different perspectives make us better, so please consider applying even if your experience doesn't exactly match the job description. Gadget is committed to fostering an inclusive environment for everyone on our team, and we are happy to discuss any accommodations you may need  throughout the hiring process.