Solutions Engineer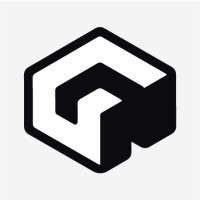 Gadget
Job Functions:
Software Engineering, Other Engineering, Product, Sales & Business Development, Operations
Employment Types:
Full-time
Locations:
Ottawa, ON, Canada
Compensation:
85 – 130 CAD per year
Gadget is making development fun again. We're building a best-in-class tool for developers to build, deploy, and scale backend applications wildly fast. There's too much accidental complexity in software development, which means too much time is spent on boring, repetitive, or wasteful tasks. Our mission is to give devs that time back so they can use it to solve real world problems instead .
To do this, we need amazing teammates. We're hiring truly incredible people and surrounding them with the right tools, processes, and culture to build, thrive and grow.
Our product is different. We're looking for a Solutions Engineer who has a bit of experience, is eager to learn, and is drawn to complicated, technical challenges. We also need to be able to rely on each other as we grow this company together.
You would:
Collect, structure, and share client trends and feedback with our engineering team
Create customized product demos and proof of concept applications in Gadget and present technical demonstrations
Build relationships  with developers and agencies who are evaluating Gadget to understand their needs
Qualify and close deals from a technical requirements perspective for development partners/agencies
We're looking for someone with:
Experience in JavaScript
Experience in full stack development and software architecture patterns
Ability to explain complex concepts to both technical and non-technical audiences
Interest in solving open ended business problems with a combination of technology and creative thinking
Excitement about learning new technologies
Experience in systems design, with a background building and deploying applications
Experience in a similar customer-facing engineering role (e.g. solutions architect, sales engineer, or partner engineer)
Please inquire if you have questions or would like more details, we're excited to meet you!
This role is located on-site in Ottawa, Ontario.
At Gadget, we value diversity and equity in everything we do. We strongly encourage applications from Indigenous peoples, racialized people, people with disabilities, members of the 2SLGBTQIA+ community, and/or people with intersectional identities. We believe that different perspectives make us better, so please consider applying even if your experience doesn't exactly match the job description. Gadget is committed to fostering an inclusive environment for everyone on our team, and we are happy to discuss any accommodations you may need  throughout the hiring process.