Strategy & Operations Specialist - Billing (Mexico, Remote)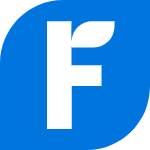 FreshBooks
Operations
Guadalajara, Jalisco, Mexico
Posted on Thursday, May 25, 2023
About FreshBooks
FreshBooks is a leading cloud-based SaaS accounting software designed with one goal: to help small business owners grow. We reached unicorn status after raising our valuation to more than $1 billion and continue to scale our business to serve business owners, their clients, and accountants in more than 160 countries worldwide. Facturama (founded 2012, San Luis Potosi) became a part of the FreshBooks team in 2020, adding a whole host of incredible products for business owners to our portfolio, and talented members to our teams. These team members are found all over the globe, including Mexico thanks to Facturama! We know that different folks thrive in different working environments: Remote, onsite, and everything in between, you'll find it with us.
The Opportunity
FreshBooks is looking for a Strategy & Operations Specialist - Billing to help manage our complex billing processes and improve KPIs. In this role, you will be focused on our Subscription billing offerings & improving our performance in revenue collection. You'll have an opportunity to couple your analytical thinking skills with a strategic view of our operations to identify areas of improvement that can lead to involuntary churn reductions and ultimately improve our business objectives. And if you have a knack for embedding technology and automation to streamline operational processes, there's opportunities to exercise that as well.
If you're passionate about taking on big challenges head on, delivering simply amazing experiences for our customers, and ready to back it up with results for our business — this job is for you.
What You'll Do
Manage Invol churn: Analyze our payments collections rates across various markets, customer segments, customer behaviour, etc and develop roadmap of operational initiatives to manage and reduce invol churn over time

Thoroughly understand our operational invoice to cash processes and make recommendations for improvements to automate some of the processes, increasing performance and efficiency

Support the research and development of an ongoing Billing Operations roadmap to streamline our workflows and improve the financial performance of our team's work

Develop and deliver regular reporting related to subscriptions revenues & payments, by channel and by market, both from internal and external sources

Develop and monitor operational forecasts, review monthly/quarterly and make changes as required

Continuously educate on FreshBooks' upcoming product capabilities and business evolutions, determining implications that would need to be considered on the Billing Operations team to ensure smooth processes are maintained once changes are introduced

Collaborate with external vendors to understand key trends in the industry and act as an internal subject matter expert in the payments area

Understand the unit economics of our business, know the ones Billing Ops can impact, and continuously measure our impact

Develop and implement operational procedures to ensure successful delivery of the organization's operational initiatives

Work with FreshBooks' Data teams to develop a roadmap to ingest relevant data in support of the team's objectives
What You'll Bring to the Role
Very strong analytical thinking skills and good financial acumen

Capable communicator that can effectively explain complex processes and background to a wide-ranging audience

2+ years experience in the operations of one or more of these areas: billing, payments, operations, or FPA

Good understanding of the payment industry and payments processes, experience working with a billing or payments processing system

Proven experience creating and delivering best in class operational reporting and business analysis

Great negotiating skills, and experience working with 3rd party vendors, and an understanding of what it takes to develop great, long term partnerships

Attention to detail and a keen eye for identifying opportunities for improvements to existing operational processes

University degree in Business, Finance or related field or equivalent work experience
You'll Stand Out If You Bring Experience In
You have an apt for learning technical capabilities that would benefit your day to day work

1+ years of experience in data management tools and SQL

Previous experience in billing or collections: understanding of pricing, packaging, and the software subscription ecosystem
Our Commitments to You
At FreshBooks each person knows their opinion is valued, and can see their impact on the lives of over 10 million small business owners around the world. Accelerate your career, work on projects you're passionate about, and work as a part of a collaborative team without ego! Here are some of the ways FreshBooks recognises and rewards our full-time employees:
🩺 Comprehensive Health and Wellness Benefits.

Including retirement savings programs matched to your local office, stock options for every full time employee, generous time off, parental leave and new parent support, annual healthy living credit, comprehensive medical and dental benefits dependent on your region, and more.

📚 Perks that Matter.

Including a Peer Recognition Program, an Employee Assistance Program, headphone credit, meaningful in-person gatherings to bring onsite and remote employees together, and more perks matched to your locale.

🌱Working Environments to Help You Thrive. Beautiful office spaces welcome you in Canada and Mexico, and remote FreshBookers receive a home office credit to set up your home office.
🤗 Supportive Peer Group, Mentors, and Leaders. We care about each other across the organisation and have programs to support this so everyone feels a strong sense of belonging, and believes in collective impact.
🚀 Accelerated growth. 3 week dedicated company onboarding, career development through continuous coaching, training, and learning on the job, and a bi-annual review process.
Closing
Even if your experience doesn't meet every bullet on the above lists, we'd love to learn more about you and why you think FreshBooks is the next step in your career.
FreshBooks is an equal opportunity employer. We do not discriminate based on gender, religion, race, mental disability, sexual orientation, age, or any other status. All applicants are considered based on their qualifications and merits. At FreshBooks, we inspire an environment of mutual respect and we believe diversity and inclusion are crucial to our success.