Finanzmanager/in (100% Homeoffice, Deutschland)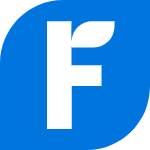 FreshBooks
Frankfurt, Germany
Posted on Wednesday, May 24, 2023
About FreshBooks
FreshBooks is a leading cloud-based SaaS accounting software designed with one goal: to help small business owners grow. We reached unicorn status after raising our valuation to more than $1 billion and continue to scale our business to serve business owners, their clients, and accountants in more than 160 countries worldwide. FreshBookers are found all over the globe, and we know that different folks thrive in different working environments: Remote, onsite, and everything in between, you'll find it with us.
The Opportunity - Manager - Finance
Reporting to the Controller, you will be part of the Accounting, Reporting and Compliance Team. You will provide accounting and finance oversight over our recently acquired German operations. You will work closely with the Canadian finance team, external auditors, and tax consultants.
Apply to this role if you have a broad accounting experience, have knowledge of German business practices, and thrive in a fast-paced environment.
What You'll Do
Responsible for German entity accounting and finance operations including but not limited to:

Month-end close process

Maintain a clean set of books – monthly balance sheet reconciliations supported by robust variance analysis.

Prepare timely monthly internal financial reporting packages for the Group.

Prepare monthly cash-flow requirements for the Group.

Oversee the preparation and review of tax filings prepared by our third-party tax advisors.

Develop and report on various business Key Performance Indicators (KPIs).

Own and evolve financial models.

Lead and Analyze business discussions around new business proposals related to the payments side of the business.
Analyze financial information, interpret and make recommendations based on current and projected company financial position.

Roll out Group accounting policies and procedures.

Review and implement internal controls to ensure compliance with Group policies and accounting standards. Make continuous improvements to financial processes.

Liaise or assist in German legal entity regulatory requirements with auditors, tax advisors, and government agencies.

Assist with any ad hoc projects and requests as required.
What You'll Need
Professional Accounting Qualification - CPA or equivalent.

A minimum of +5 years of accounting operations experience. Must have industry experience; public company experience with a global company is preferred but not mandatory.

Business fluent in German and English.

Excellent communication skills. Be able to provide concise and frequent updates to the Group..

Must be passionate about building processes and controls; they are the foundation for complete and accurate financial statements.

Excellent knowledge of IFRS and German HGB

Familiar with standard financial and ERP platforms.

Strong Excel skills.

Strong attention to detail.

A strong sense of ownership, curiosity, entrepreneurial spirit and business acumen.
Our Commitments to You
At FreshBooks each person knows their opinion is valued, and can see their impact on the lives of over 10 million small business owners around the world. Accelerate your career, work on projects you're passionate about, and work as a part of a collaborative team without ego! Here are some of the ways FreshBooks recognises and rewards our employees:
🩺 Comprehensive Health and Wellness Benefits.

Including retirement savings programs matched to your local office, stock options for every full time employee, generous time off, parental leave and new parent support, annual healthy living credit, comprehensive medical and dental benefits dependent on your region, and more.

📚 Perks that Matter.

Including a Peer Recognition Program, an Employee Assistance Program, headphone credit, meaningful in-person gatherings to bring onsite and remote employees together, and more perks matched to your locale.

🌱Working Environments to Help You Thrive. Beautiful office spaces welcome you in Canada and Mexico, and remote FreshBookers receive a home office credit to set up your home office.
🤗 Supportive Peer Group, Mentors, and Leaders. We care about each other across the organisation and have programs to support this so everyone feels a strong sense of belonging, and believes in collective impact.
🚀 Accelerated growth. 3 week dedicated company onboarding, career development through continuous coaching, training, and learning on the job, and a bi-annual review process.
Closing
Even if your experience doesn't meet every bullet on the above lists, we'd love to learn more about you and why you think FreshBooks is the next step in your career.
FreshBooks is an equal opportunity employer. We do not discriminate based on gender, religion, race, mental disability, sexual orientation, age, or any other status. All applicants are considered based on their qualifications and merits. At FreshBooks, we inspire an environment of mutual respect and we believe diversity and inclusion are crucial to our success.
FreshBooks provides employment accommodation during the recruitment process. Should you require any accommodation, please indicate this on your application and we will work with you to meet your accessibility needs. For any questions, suggestions or required documents regarding accessibility in a different format, please contact us at phone 416-780-2700 and/or accessibility@freshbooks.com.