Senior Software Engineer (Mexico, Remote)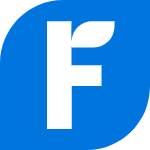 FreshBooks
Software Engineering
Guadalajara, Jalisco, Mexico
Posted on Thursday, May 11, 2023
Senior Software Engineer
About FreshBooks
FreshBooks is a leading cloud-based SaaS accounting software designed with one goal: to help small business owners grow. We reached unicorn status after raising our valuation to more than $1 billion and continue to scale our business to serve business owners, their clients, and accountants in more than 160 countries worldwide. Facturama (founded 2012, San Luis Potosi) became a part of the FreshBooks team in 2020, adding a whole host of incredible products for business owners to our portfolio, and talented members to our teams. These team members are found all over the globe, including Mexico thanks to Facturama! We know that different folks thrive in different working environments: Remote, onsite, and everything in between, you'll find it with us.
The Opportunity - Senior Software Engineer
As a Senior Software Engineer focusing on the Facturama product suite at FreshBooks, you will be a key part of the Engineering team as we continue to integrate these two companies and their platforms.
You will participate in the entire software development process, and with your design, architecture and programming skills you will contribute code to improve the platform and all Facturama solutions. You will also help shape the Engineering culture at FreshBooks as you mentor folks earlier in their Engineering careers, and learn from all those around you in turn.
Finally, you'll play a vital role in building software that impacts the lives of millions of small business owners worldwide, using tech you'll love. If you are amazing at inspiring teams to implement best practices and are passionate about continuous improvement and innovation, this might just be the opportunity for you.
What You'll Do as a Senior Software Engineer
Lead internal and external multi-stakeholder technical or business case walkthroughs and share guidance and best practices

Provide coaching to the junior and intermediate engineers on your team to help them grow in their technical responsibilities and remove obstacles to their autonomy.

Design and develop application technologies that optimize the operation of the solution

Iterate and improve upon the structure and architecture of the applications/components of the Facturama products/platforms

Write clean, reusable, and scalable code that meets customers needs, ensuring quality through automated and exploratory testing

Solve far-reaching and complex technical problems in product operations, security and urgent engineering problems

Proactively collaborate with cross-functional peers through both synchronous means (in person, video) and asynchronously through thoughtful documentation and code reviews
What You'll Bring to the Role
Minimum 7 years of experience as a Lead Developer, with direct experience in technical leadership

Full professional fluency in English and Spanish for aural, written, and spoken communication

Strong software development fundamentals

SOLID principles

Software Design Patterns

Source code control with GIT

Understanding of agile methodologies

Experience with our core tech stack:

.NET languages ​​( C# )

Front end development HTML, JavaScript

Architecture/API styles (REST)

Experience in proactively diagnosing performance issues across all layers of the Stack

Experience with performance and optimization issues, especially on a large scale, and a demonstrated ability to diagnose and prevent these issues

Excellent problem solving skills and attention to detail

Inclination for continuous learning on the application of new technologies, architectures, methodologies, etc.
You'll Stand Out If You Bring Experience In
Our Commitments to You
At FreshBooks each person knows their opinion is valued, and can see their impact on the lives of over 10 million small business owners around the world. Accelerate your career, work on projects you're passionate about, and work as a part of a collaborative team without ego! Here are some of the ways FreshBooks recognises and rewards our employees:
🩺 Comprehensive Health and Wellness Benefits.

Including retirement savings programs matched to your local office, stock options for every full time employee, generous time off, parental leave and new parent support, annual healthy living credit, comprehensive medical and dental benefits dependent on your region, and more.
📚 Perks that Matter.

Including a Peer Recognition Program, an Employee Assistance Program, headphone credit, meaningful in-person gatherings to bring onsite and remote employees together, and more perks matched to your locale.

🌱

Working Environments to Help You Thrive. Beautiful office spaces welcome you in Canada and Mexico, and remote FreshBookers receive a home office credit to set up your home office.


🤗 Supportive Peer Group, Mentors, and Leaders. We care about each other across the organization and have programs to support this so everyone feels a strong sense of belonging, and believes in collective impact.


🚀 Accelerated growth.

3 week dedicated company onboarding, career development through continuous coaching, training, and learning on the job, and a bi-annual review process.
Closing
Even if your experience doesn't meet every bullet on the above lists, we'd love to learn more about you and why you think FreshBooks is the next step in your career.
FreshBooks is an equal opportunity employer. We do not discriminate based on gender, religion, race, mental disability, sexual orientation, age, or any other status. All applicants are considered based on their qualifications and merits. At FreshBooks, we inspire an environment of mutual respect and we believe diversity and inclusion are crucial to our success.