Principal Data Engineer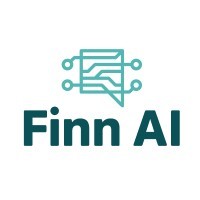 Finn AI
Data Science
Poland
Posted on Thursday, May 11, 2023
About Glia
Our award-winning technology powers conversations with customers for some of the world's largest enterprises. We believe that combining the human touch with technology is the best way to create amazing customer experiences. When human abilities such as problem-solving, creative thinking and relationship building are enhanced with technology... magical moments happen.


The opportunity
If you are passionate about Data, finding and building solutions for complex challenges, and creating products that delight customers, you have the profile we are looking for.
Cerebro team is building the new architecture for data massive storage and visualization, and we are looking for a Principal Data Engineer to play a major role in the process.

We will be relying on your expertise and insights to solve our complex business needs.
There are no boring days in Glia!
How is Principal role defined in Glia?

A Principal engineer is expected to
Drive the long-term technical strategy and vision for the organisation, ensuring its alignment with business objectives;

High-level architectural and design decisions with broad-reaching impact, influencing the overall direction of the organisation's technology;

Provide technical guidance and mentorship to engineers at all levels, fostering a culture of growth and continuous improvement.

Our challenges include
Creating and maintaining a scalable data pipeline architecture for real-time and historical insights;

Building the infrastructure required for optimal extraction, transformation, and loading of data from a wide variety of data sources;

Creating data tools that assist our analytics team in building and optimising our product and business processes;

Continuously evolving and improving our architecture to support business needs and growth challenges;




Assuring the security and compliance regulations are met for our customers' data.
The team's setup
Team Cerebro is a cross functional team composed by Engineers, a Product Manager and an Engineering Manager. Team defines its work collaboratively with its stakeholders and has full ownership of their services.
We have team members in Estonia and Portugal, so our processes are optimised for remote collaboration. We work in the Eastern European time zone (EET/EEST).

Our current tech stack
Application:

Elixir, Ruby, AWS

Persistence:

Amazon RDS for PostgreSQL, Apache Druid, Snowflake

Monitoring:

DataDog

CI/CD:

Jenkins

Infrastructure as Code:

Terraform, Ansible

BI: Amazon QuickSight
Note: We are constantly evolving our tech stack to assure the usage of the right tools for the specific needs, and you will be part of the process.
Candidate requirements
Proven ability to architect highly reliable, scalable, maintainable and secure data systems for near real-time (seconds) and historical data;

Experience with stream processing and queuing systems (Kafka, RabbitMQ, Kinesis)

In-depth understanding of data modeling techniques and distributed data processing architectures;

Experience establishing service level objectives (SLOs) and the metrics and indicators (SLIs) to achieve them;

Experience defining models and synthetic data for testing of various load and adverse network condition scenarios;

Experience performing root cause analysis on internal and external data and processes;

Large experience building processes supporting data transformation, data structures, metadata, dependency and workload management;

A successful history of manipulating, processing and extracting value from large disconnected datasets;

5+ years of experience in a Data Engineer role;

Excellent written and spoken English communication skills.

Nice to have
Experience mentoring people;

Experience with AWS Cloud services;

Experience with one or more of: PostgreSQL, Redis, Cassandra, DynamoDB, Timestream, Druid, Timescale;

Experience with data visualization;

Understanding of Docker and Kubernetes.

Benefits
Glia stock options and

competitive salary

Diversity: 18 languages and 15 countries represented.

Professional development support (trainings, courses, conferences, books, etc)

Transparent career development system

Different options for your working preferences (office, remote, flexible)

Access to all the latest tools and equipment you'll need

Sports compensation, reimbursement for therapy, counseling sessions

Team events:

annual employee awards, internal hackathons, and a dozen cool events from cooking to the Glia olympic games :)

Generous referral bonuses



*Glia is an equal opportunity employer. Glia does not discriminate against any employee or applicant because of race, creed, color, religion, gender, sexual orientation, gender identity/expression, national origin, disability, age, genetic information, veteran status, marital status, pregnancy or related condition (including breastfeeding), or any other basis protected by law.
*Want to know more about working at Glia? Check our Glia's Career FAQs