Accounts Payable Specialist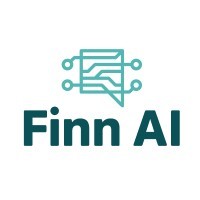 Finn AI
Accounting & Finance, Sales & Business Development
New York, NY, USA
Posted on Saturday, April 29, 2023
About Glia
Our award-winning technology powers conversations with customers for some of the world's largest enterprises. We believe that combining the human touch with technology is the best way to create amazing customer experiences. When human abilities such as problem-solving, creative thinking and relationship building are enhanced with technology... magical moments happen.


Summary of Role
We are looking for a highly qualified and detail-oriented Accounts Payable Specialist to join our team. You will be responsible for processing expense reports, vendor invoices, reconciling vendor statements, maintaining vendor master data, month-end expense accruals, and account reconciliations. You will also work with our auditors to support quarterly reviews and year-end audits and process 1099s. This role will report directly to the Manager, Accounting and have exposure to the Controller and SVP of Finance.
Job Responsibilities:
Process vendor invoices and employee expense reports in compliance with internal policies and procedures

Manage full-cycle AP workflow from timely and accurate processing of incoming AP invoices; this includes 3-way matching, coding and entering invoices, processing vendor payments, resolve vendor account discrepancies and provide timely responses to all vendor inquiries

Process weekly payment run

Establish/maintain vendor relationship

Maintain vendor master data including setting up new vendors, processing vendor change requests and maintaining vendor payment information

Review vendor statements and ensure vendors are paid in a timely and accurate manner

Travel and Expenses: Process employee expense reports, prepare reconciliations between Expensify and NetSuite systems, maintain company's corporate cards, and develop and monitor employee expenses, audit rules and procedures in compliance with the company policy.

Perform month-end close accruals

Prepare balance sheet account reconciliations for month-end close and research/resolve outstanding items

Collaborate with internal and external business partners to ensure timely completion of tasks and accurate entries

Support internal and external auditors in quarterly review/year-end audit procedure, including sampling requests

Engage in ad-hoc projects as necessary
Job Requirements:
Bachelor's degree in Accounting, Finance, or Business Administration

3+ years in an Accounts Payable role

Netsuite experience required

SaaS or Technology industry experience preferred

Familiar with bank information requirements to execute payments

Familiarity with VAT or Canadian GST/PST tax rules

Proficient with Excel

Sound working knowledge of GAAP

Ability to balance/prioritize tasks to meet team goals and deadlines

Strong work ethic with the ability to work independently in a fast-paced, deadline-driven environment

Organized, proactive and team-oriented

Based in New York

Benefits
Glia stock options and

competitive salary

Diversity: 18 languages and 15 countries represented.

Professional development support (trainings, courses, conferences, books, etc)

Transparent career development system

Different options for your working preferences (office, remote, flexible)

Access to all the latest tools and equipment you'll need

Sports compensation, reimbursement for therapy, counseling sessions

Team events:

annual employee awards, internal hackathons, and a dozen cool events from cooking to the Glia olympic games :)

Generous referral bonuses



*Glia is an equal opportunity employer. Glia does not discriminate against any employee or applicant because of race, creed, color, religion, gender, sexual orientation, gender identity/expression, national origin, disability, age, genetic information, veteran status, marital status, pregnancy or related condition (including breastfeeding), or any other basis protected by law.
*Want to know more about working at Glia? Check our Glia's Career FAQs