People Operations Manager, Americas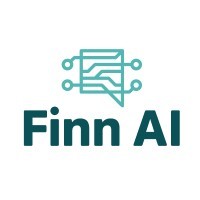 Finn AI
People & HR, Operations
Remote · Canada
Posted on Friday, April 7, 2023
About Glia
Our award-winning technology powers conversations with customers for some of the world's largest enterprises. We believe that combining the human touch with technology is the best way to create amazing customer experiences. When human abilities such as problem-solving, creative thinking and relationship building are enhanced with technology... magical moments happen.


We're growing rapidly, and seeking a dynamic People Operations Business Partner, reporting into the Director of People Operations, who will partner across the organization to manage a variety of people partnership needs in the Americas.
If you have what it takes to thrive in a dynamic, hyper-growth startup, keep reading.
The Role
As a key member of our people operations organization, you'll play an invaluable role in Glia's people strategy. The successful candidate has a passion for People Operations and is looking to develop their career across internal and external stakeholders, whilst developing People programs, policies, and processes at an innovative and accelerated pace. As an employee advocate, you will also be tasked with ensuring that our values and culture will scale with the team through employee engagement initiatives, benefits, and perks, to make Glia a leading place to work. In addition, this position will be an instrumental coach and partner to managers and teams across North America.
*Must be located in Canada
What You'll Do
Act as a hands-on business partner and employee relations expert, with integrity and a high level of EQ
Create and implement onboarding programs that help new hires acclimate to the company culture and quickly become productive members of the team
Provide guidance and support to employees on HR-related issues, manage employee disciplinary actions, and foster a positive and productive work environment
Develop and implement performance management systems, conduct performance evaluations, and provide feedback and coaching to employees to help them improve their performance
Ensure that the organization is in compliance with all labor laws and regulations, including those related to employment, benefits, and workplace safety
Develop and implement training programs to help employees improve their skills and knowledge, and support career development initiatives
Develop and implement compensation and benefits programs that attract and retain top talent
Nurture a positive working environment and strengthen our culture
Manage the perks and benefits program, and collaborate with Glia's accountant to keep a track of vacations and employee benefits
Be an ambassador overseeing and continuously improving the entire employee journey
Requirements
Strong understanding of Canadian; Understanding of US employment laws is a plus
4+ years of people operations or human resources experience
2+ years experience in a fast-growing tech environment; comfortable with resource constraints and willing to do more with less
Experience with modern HRIS databases and technology
Experience performing HR-related financial and analytical analysis
Passionate about building relationships and connecting with others
Track record of integrity, discretion, and ethical behavior
Strong verbal and written communication skills
Bonus Experience
Background in business management, business operations, finance, business, or management consulting, or analytics
Experience working with a US-based and international workforce
Comfortable presenting, creating, and delivering dynamic, impactful content

Benefits
Glia stock options and

competitive salary

Diversity: 18 languages and 15 countries represented.

Professional development support (trainings, courses, conferences, books, etc)

Transparent career development system

Different options for your working preferences (office, remote, flexible)

Access to all the latest tools and equipment you'll need

Sports compensation, reimbursement for therapy, counseling sessions

Team events:

annual employee awards, internal hackathons, and a dozen cool events from cooking to the Glia olympic games :)

Generous referral bonuses



*Glia is an equal opportunity employer. Glia does not discriminate against any employee or applicant because of race, creed, color, religion, gender, sexual orientation, gender identity/expression, national origin, disability, age, genetic information, veteran status, marital status, pregnancy or related condition (including breastfeeding), or any other basis protected by law.
*Want to know more about working at Glia? Check our Glia's Career FAQs