Implementations & Partner Leader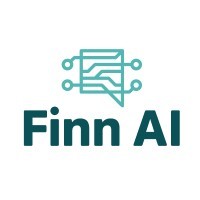 Finn AI
Remote · United States
Posted on Saturday, March 11, 2023
About Glia
Our award-winning technology powers conversations with customers for some of the world's largest enterprises. We believe that combining the human touch with technology is the best way to create amazing customer experiences. When human abilities such as problem-solving, creative thinking and relationship building are enhanced with technology... magical moments happen.


Glia is looking for a leader for our Implementations (aka Launch Management) team to provide strategic vision and lead service delivery for Glia.
If you have what it takes to thrive in a fast-paced, dynamic fast-growth startup, keep reading!
The Role
This individual will manage a team of Launch Managers that are focused on providing technical guidance to customers as they create deeper integrations between Glia and their existing platforms. They will bring a wealth of experience leading global delivery organizations at high-growth SaaS companies, establishing and harmonizing the ways partners work together, and building and developing world-class teams. The Launch Management function partners closely with Sales, Customer Success, Client Engineering, and Solution Architecture to launch customer programs - always looking to improve time-to-value, customer satisfaction, productivity, and efficiency of the operation through scalable processes and improved methodology.
What You'll Do
Oversee customer-facing implementation, onboarding, and technical projects
Partner cross-functionally with leaders in sales and customers success to position and explain the value of Glia's implementation methodology
Manage the status, reporting, staffing, and issue resolution of projects to ensure services are delivered and completed efficiently
Manage project resources and assignments to ensure a high standard of delivery across the portfolio
Implement and revise the development, evolution, and optimization of our services methodologies and processes
Manage a team of Glia employees and attend to their individual developmental needs, including but not limited to personalized development plans
Create individual contributor and team-wide metrics, goals, and KPIs to report to the executive team
Partner with people operations to detail experience and skill expectations for progression through the levels
Manage the identification, hiring, and onboarding of Launch Managers and other roles as necessary
Requirements
B2B Enterprise SaaS experience - REQUIRED
4+ years of experience leading a team of technical and non-technical resources in a fast moving customer facing environment
Experience building working relationships with ecosystem partners
Experience leading large and remote teams
A track record of successfully leading the delivery of enterprise technology projects for multiple clients/customers
A track record of enabling, managing, and enforcing operational excellence within a services business including project reporting, customer satisfaction, risk management, and customer handovers
Comfortable dealing with Exec level (CIO, CTO) on complex customer projects and leading decision processes.
Consulting services experience working with strong matrix management skills and the ability to work collaboratively
Excellent written and verbal communication skills
Bonus Experience!
3+ years experience as a project manager or in a technical role delivering solutions to enterprise customers
Technical skills and experience including:


SaaS deployments
Knowledge of web-based languages such as HTML, CSS, and JS
Working understanding of APIs

Experience with contact center solutions is a plus

Benefits
Glia stock options and

competitive salary

Diversity: 18 languages and 15 countries represented.

Professional development support (trainings, courses, conferences, books, etc)

Transparent career development system

Different options for your working preferences (office, remote, flexible)

Access to all the latest tools and equipment you'll need

Sports compensation, reimbursement for therapy, counseling sessions

Team events:

annual employee awards, internal hackathons, and a dozen cool events from cooking to the Glia olympic games :)

Generous referral bonuses



*Glia is an equal opportunity employer. Glia does not discriminate against any employee or applicant because of race, creed, color, religion, gender, sexual orientation, gender identity/expression, national origin, disability, age, genetic information, veteran status, marital status, pregnancy or related condition (including breastfeeding), or any other basis protected by law.
*Want to know more about working at Glia? Check our Glia's Career FAQs