Leader of Business Development (In-Office)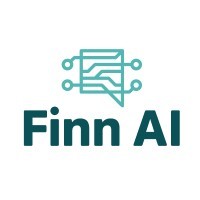 Finn AI
Sales & Business Development
Dallas, TX, USA
Posted on Thursday, February 2, 2023
About Glia
Our award-winning technology powers conversations with customers for some of the world's largest enterprises. We believe that combining the human touch with technology is the best way to create amazing customer experiences. When human abilities such as problem-solving, creative thinking and relationship building are enhanced with technology... magical moments happen.


The Role
The Director, Business Development is responsible for onboarding, training, and leading a team of Business Development Managers and Business Development Representatives who are tasked with outbound sales prospecting and inbound lead qualification. In this key leadership role, you will develop a team of people leaders within the Business Development organization, that are responsible for leading teams of Business Development Representatives. The BDRs develop and qualify revenue opportunities, generating new business opportunities to fuel pipeline by conducting strategic research and cold calling. You will play a key role as you lead these highly visible and motivated teams that achieve individual, team, and organizational quotas. The primary responsibility will be driving net new account acquisition through strategy development, team member alignment, and tactical execution.

The Director, Business Development has direct management responsibility for each and every member of the sales development organization (currently 3 managers and 22 BDRs) across our global offices and will be reporting to the Senior Vice President, Marketing. In addition, this role will be tasked with building out an office in Dallas which will house a team of BDRs to work on developing business with our largest accounts. The success metrics for this role are overall team quota attainment based on opportunities generated and closed-won business, coupled with key activity metrics.

Duties and Responsibilities


Day-to-day management of a team of Business Development Managers, including responsibility for performance management, recruitment and training

Building out an office in Dallas (expectation of 4 out of 5 days in-office for this role) with hiring three strategic business development representatives this year, growing to more in the future

Achieving team-based quotas for Pipeline generation

Identifying, recruiting, interviewing, and hiring sales talent from individual contributors to managers, continually raising the bar with each new hire

Organization and strategic deployment of the BDR team across all of our segments and geographies to ensure that we hit all of our corporate goals

Drive a very high-performance culture to source, qualify, and hand over qualified opportunities to our sales executives as efficiently as possible

Drive rigorous sales development execution and oversight, ensuring consistent results and attainment of team targets

Work cross-functionally with marketing and sales to develop operational strategies and execution plans for new market segments, geographies, and products

Provide best-in-class training on Glia's value proposition, best practices for qualifying inbound interest, and targets for outbound prospecting

Leverage the BDR technology stack (SalesLoft, DiscoverOrg, LeadIQ, etc.) in partnership with Revenue Operations to ensure the team is operating optimally

Provide reporting and analysis on team performance as well as predictive analytics and forecasting to future results based on current performance and historical trends

Qualifications


5-7+ years of first-line management work experience in sales, sales development, operations, or equivalent function with significant exposure to sales teams

Experience with hiring, coaching, training, and retaining top talent to support us as we grow and scale

Experience leading a management team of managers

A data-driven approach to problem-solving and decision making

Experience with sales CRM systems (e.g., Salesforce, Pipedrive) required

Experience with sales development systems (e.g., Outreach, Salesloft, Yesware) preferred

Desire to tackle challenging and diverse tasks, strong organizational skills, work ethic and attention to detail, superior professionalism, resourcefulness, and judgment

Bachelor's Degree or related work experience

Benefits
Glia stock options and

competitive salary

Diversity: 18 languages and 15 countries represented.

Professional development support (trainings, courses, conferences, books, etc)

Transparent career development system

Different options for your working preferences (office, remote, flexible)

Access to all the latest tools and equipment you'll need

Sports compensation, reimbursement for therapy, counseling sessions

Team events:

annual employee awards, internal hackathons, and a dozen cool events from cooking to the Glia olympic games :)

Generous referral bonuses



*Glia is an equal opportunity employer. Glia does not discriminate against any employee or applicant because of race, creed, color, religion, gender, sexual orientation, gender identity/expression, national origin, disability, age, genetic information, veteran status, marital status, pregnancy or related condition (including breastfeeding), or any other basis protected by law.
*Want to know more about working at Glia? Check our Glia's Career FAQs