Senior Data Scientist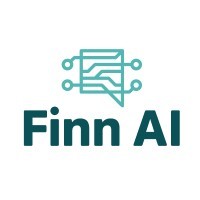 Finn AI
Data Science
Remote · Canada
Posted on Thursday, November 17, 2022
About Glia
Our award-winning technology powers conversations with customers for some of the world's largest enterprises. We believe that combining the human touch with technology is the best way to create amazing customer experiences. When human abilities such as problem-solving, creative thinking and relationship building are enhanced with technology... magical moments happen.


The Role:
As a Senior Data Scientist at Glia, you will focus on applying AI technologies to solve business problems, including supporting the Glia Virtual Assistant (GVA) and its advanced capabilities. As part of the Product organization, you will work side by side with product managers, designers and engineers to decide r on feature feasibility, priorities and design decisions, and will work to ensure key architectural and machine learning principles are taken into account when designing state of the art capabilities in conversational AI. With your technical data science background, you understand both the business and technical needs from different stakeholders. You also collaborate with other parts of the fast-growing company to deploy your work to the real world, and ensure business, quality, and functional goals are met with each release.
What you'll do:
Assess value, develop use cases, and prioritize stories, epics and initiatives to ensure work focuses on those with maximum value that are aligned with product strategy

Research, design, implement and deploy conversational AI related components in the product, including models, config and data.

Design and implement internal tools, systems and pipelines for different Phases of Data Science / Natural Language Understanding projects as required

Help with the designing of our model infrastructure including how entity, intent and dialogue models are designed and integrated

Build, maintain and improve NLU AI model performance, and tooling to support incremental updates to models in terms of multi-turn conversation, additional understanding capabilities and contextual improvements

Design, configure and develop machine learning algorithms for detecting patterns in user behavior

Conduct research in the field, present and summarize findings from academic and industry literature and engage in continuous learning
Requirements:
Masters degree or equivalent achievement in computer science, artificial intelligence or data science. Thesis based graduate experience is preferred.

Minimum 3 years of data science industry experience

Great team player contributing to create good team culture

Strong experience in research and analysis, clearly identify and communicate findings and recommendations

Excellent verbal and technical writing skills to document and present your ideas to both technical and non-technical stakeholders

Strong technical and previous hands-on experience with AI deep learning, specifically in NLP, and preferably including Transformer architectures

Experienced in common technologies used by data science team, such as Python, SQL, Jutyper notebooks; and experience with deep learning theory and application using mxnet, Tensor flow or other deep learning frameworks

Experience using large language models (LLMs) such as BERT

Experience with supervised and unsupervised deep learning systems, theories and frameworks. This could include text classification, entity recognition, image recognition, machine translation, recommender systems, auto-encoders, etc.

Strong experience in agile methodologies, processes, software engineering practices, design patterns and common systems architecture
Bonus Experience:
Experience with AI based virtual assistants or chatbots

Experience working with / in the banking, insurance or credit union industry

Experience with data analysis and reporting, familiar with analytic tools such as Tableau

Benefits
Glia stock options and

competitive salary

Diversity: 18 languages and 15 countries represented.

Professional development support (trainings, courses, conferences, books, etc)

Transparent career development system

Different options for your working preferences (office, remote, flexible)

Access to all the latest tools and equipment you'll need

Sports compensation, reimbursement for therapy, counseling sessions

Team events:

annual employee awards, internal hackathons, and a dozen cool events from cooking to the Glia olympic games :)

Generous referral bonuses



*Glia is an equal opportunity employer. Glia does not discriminate against any employee or applicant because of race, creed, color, religion, gender, sexual orientation, gender identity/expression, national origin, disability, age, genetic information, veteran status, marital status, pregnancy or related condition (including breastfeeding), or any other basis protected by law.
*Want to know more about working at Glia? Check our Glia's Career FAQs