Senior Architect / Full Stack Developer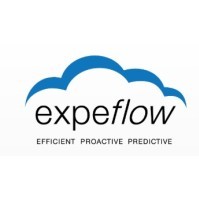 ExpeFlow Inc.
Job Functions:
Software Engineering
Employment Types:
Full-time
Locations:
Waterloo, ON, Canada
About EXPEFLOW
EXPEFLOW is made up of a dynamic team of successful and experienced innovators and entrepreneurs. We are looking to expand our team quickly to match our growing client base and scale our fast-moving opportunity in the workflow intelligence and digital automation space. We promote and support an inclusive culture and believe our employees require meaningful and purposeful work to achieve their maximum potential. By joining our team, you will join a community of supportive and collaborative peers focused on innovation, teamwork, and driving successful outcomes.
About You
As an enthusiastic, passionate and experienced Senior Architect / Full Stack Developer, you like to innovate and problem solve. You are resourceful, contribute to the team and enable a "customer first" approach to development. You thrive within a team environment where your work has a significant impact. You have an entrepreneurial spirit, boundless curiosity and interest in learning new technologies.
Senior Architect / Full Stack Developer
As Senior Architect / Full Stack Developer you will be part of a dynamic team and responsible for the development and advanced configuration and architecture of the EXPEFLOW platform. You will work closely with our product domain experts and customers to deliver advanced configurations that provide a world class experience for our customers.
Responsibilities for Success:
Design, develop and maintain ongoing enhancements to the EXPEFLOW platform and integrations with other systems.
Ability to facilitate, implement and ensure agile development with best practices and tools to support rapid development by the team without impacting advanced configurations, system performance, and future upgrades.
Ensuring the design and integrity of the overall data schema to facilitate and implement efficient and accurate reporting and AI capabilities.
Ability to lead our development team, participating with management on executing the company strategy.
Engage with our customers to provide oversight and recommendations on how best to accomplish and implement new requirements and features.
Lead and contribute to the evaluation and execution of upgrades, reviewing impact on integrations and making changes as needed.
Adhere to change management and best practices.
Participation in the full software development lifecycle and testing the executable components.
Documenting solutions and systems designs.
Provide day-to-day support and investigate and fix advanced application issues.
Coordinate production implementation and releases.
Work on continuous improvement by sharing experiences and knowledge within the team.
What It Takes to Excel:
Bachelor's degree – Masters level an asset – in Computer Science or similar degrees.
Overall experience of more than 10 to 15 years including at least five years in a similar role.
Advanced knowledge and development experience in Java, JavaScript, JSP, JQuery, node.js, PostgreSQL, and SaaS cloud applications.
Extensive experience working with and implementing APIs / Web Services (RESTful, AJAX and SOAP).
Development experience in other languages would be beneficial.
Extensive experience manipulating and reporting on data.
Aptitude to learn new technology quickly.
Effective documentation skills.
Excellent written and oral communication skills.
Ability to work independently and as part of a team.
Ability to handle multiple streams of work effectively.
Knowledge of developing secure web applications.
Full stack development.
What We Offer:
Opportunity to get involved with a growing company at an early stage to facilitate transition to growth and scale.
Competitive salary
Options
Full benefits package
Flexible hours