Accessibility Tester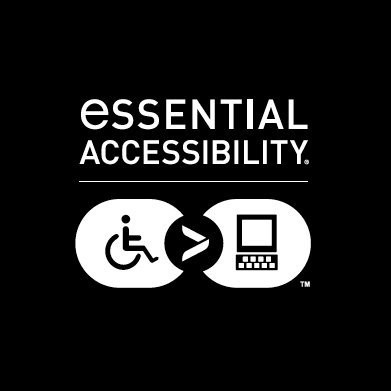 eSSENTIAL Accessibility
Buenos Aires, Argentina
Posted on Friday, October 21, 2022
Creating an inclusive digital world
Join the team that's transforming the digital accessibility industry! We support global Enterprise hallmark brands such as Merck, Estée Lauder, Samsung, Macy's, Marriott & Hootsuite to deliver inclusive and accessible web, mobile, and product experiences through accessibility testing, evaluation and remediation — allowing organizations to enhance the digital experience for people with disabilities, ensuring each digital asset they create complies with accessibility standards, and projects an inclusive and disability-friendly presence.
Our Values are Unity, Accountability and Resolve. We look for candidates who exemplify these values and will contribute to our culture of inclusivity with their unique perspectives
There's never been a better time to be a part of the accessibility industry, and we're on a mission to be the primary engine that fuels innovation in this space.
How you support our growth
Our Accessibility Tester sits within the Delivery team and is accountable for the timely delivery of audit reports/VPATs/demand letter validations for all our clients. The candidate will be energetic, motivated and team-oriented with experience in web development and WCAG 2.0 technical requirements, as well as Section 508 standards.
The ideal candidate is well-versed in responsive web design, mobile accessibility and is experienced in Assistive Technologies. We are looking for someone who will embrace technology at every opportunity, demonstrating a passion for enhancing the digital customer experience
Position Purpose
Have a deep understanding of WCAG 2.0, Section 508, ADA, as well as CVAA and be able to identify each success criteria and recommend appropriate remediation
Be able to provide a prioritization level analysis based on the impact to the user experience
Have experience performing functional testing using the latest versions of the following assistive technologies: JAWS, NVDA, ZoomText, Dragon NaturallySpeaking, along with other manual methods, including keyboard-only usage to determine if the overall user experience is accessible
Required to keep up to date with new industry methods and technologies.
Experience in Filing/Tracking Bugs using Bug Tracking systems such as Jira, Quality Center, Selenium or any other.
Being able to review other testers' work.
eSSENTIALS you bring to the table
3+ years' experience testing modern web and mobile applications to improve the user experience for people with disabilities
Bilingual - Fluent in English and Spanish
Bachelor's Degree - Web Development/Computer Science - Preferred
Proficiency in JavaScripts, JAWS, NVDA, CVAA, ZoomText, Dragon NaturallySpeaking
Experience in responsive web design
Experience in WCAG 2.0, ADA and Section 508
Must be self-motivated, independent and well organized with minimum supervision
Have strong time management, communication and project management skills.
Demonstrated ability to communicate effectively with both technical and non-technical individuals at all levels within the company.
Familiarity with automated accessibility testing tools.
Demonstrated ability to develop and design an organized and intuitive interface.
Ability to thrive in a fast paced team environment, working with colleagues from various departments managing multiple priorities under tight deadlines; must have the ability to either take direction and perform tasks as part of a small team, or lead an initiative on your own.
Interview Process
We respect your schedule and don't want to drag out the hiring process. We're moving and growing quickly, and reflect that in our general approach to hiring.
• Phone call/Zoom call with our Talent Team to assess mutual fit
• Phone call/Zoom call with hiring manager
• Phone call/Zoom call with team
• Phone call/Zoom call to go over offer and further questions
*Please note that we may ask you to prepare a presentation or complete an assignment for some positions.
eSSENTIAL Accessibility's Offerings
Along with joining a tight-knit community of passionate, purpose-driven professionals advancing inclusivity and digital accessibility, you are eligible for the following:
• Remote-work culture - You can work anywhere from the comfort of your home! We're proud to say we're a digital-first tech outfit, and have no intention of 'forcing' our eA teAm back to an office.
• Flexible working hours to accommodate work-life balance.
• Interesting and purposeful mission and challenging work.
• Competitive Salary Package, including Employee Grant Options.
• Generous Healthcare, Dental and EAP Benefits
• Fun and inclusive culture to be proud of
• Friendly and highly skilled team that support each other
• Professional development and accessibility learning
• One-time stipend for at-home IT setup
• Paid parental leave programs
• eA Company swag
• Growth opportunity as the company scales for Series C
• The best team working the accessibility space
Accommodation Notice
Accommodations, including alternative formats and communications support for persons with disabilities, are available upon request.
EEO Statement
We don't just talk about diversity, equity & inclusion, we live it. Every day. Our business
is
inclusivity, and we can only do what we do by ensuring that we champion an environment where employees can be themselves. We are a discrimination-free workplace and our decision to hire and promote is always based on qualification, performance and business need.