Software Implementation Consultant Global Services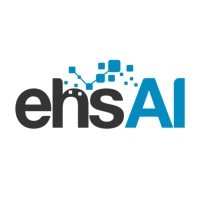 ehsAI
Brazil · Remote
Posted on Thursday, April 20, 2023
***All interviews will be conducted in English***
Please Submit an English version of your Resume/CV
Please note that Intelex working hours are as follows: 8:00- 17:00 (GMT-3) Monday to Friday. This role is based on a 40 hour work week.
Why work with us as the Software Implementation Consultant?
Intelexians in this position are imperative to helping some of the largest organizations in the marketplace, our clients, drive positive change by implementing software that will enable them to achieve specific Environmental, Health, and Safety (EHS) goals.
Specifically, as a consultant, whether it is helping our customers eliminate Injury/Illness on the job or reduce their impact on the environment, you have a unique opportunity to contribute firsthand to a bigger purpose.
Furthermore, our teams are set up to allow for more personalized one-on-ones, coaching, and career development, so you and your professional growth are always a top priority.
Objectives
Opportunity to work with incredible Project Managers, Solution Architects and Authorities from across the organization, to understand customers' needs and requirements for their Intelex solutions
Serve as a subject matter expert and be a trusted advisor to customers on project approach and articulate the impact of changes to project scope and timelines
Developing and maintaining detailed specifications' documentation, and constructing software for client review and approval
Deliver and/or coordinate client-specific training programs during the project implementation
Facilitate requirements gathering sessions with clients to identify business objectives.
Conduct review meetings to ensure configured system meets all business requirements
Follow industry standard implementation methodology and promotes project standards.
Ensure optimal system functionality through design of reports and dashboards.
Ability to flex your consulting and configuration skills with our customers from around the world and across a variety of different industries. Ability to travel (up to 40%) for customer on-sites.
Support System Integration and User Acceptance Testing.
Your Skills & Work Traits
You are exactly what we are looking for if:
You accept and seek help, coaching and feedback from your manager and others You ask for help when you are lost (or help others when asked) about improving the quality of your work.
Solving puzzles and working out kinks is exciting to you
You are a chameleon that can adjust your approach to fit your audience and clearly communicate problems and solutions
You have an ability to speak confidently about technical subject matter – especially when you don't know all the answers
You are proficient at supervising your own tasks
You are hungry to learn and do your best work.
You provide solutions that are scalable with the big picture in mind
You take pride in your work and have relentlessly high standards, meaning you continually self-critique your work to make sure the quality is the best it can be.
Your Technical Qualifications
You will master the role quickly if you have:
Prior experience with MS Office, SQL, Salesforce, JavaScript, HTML, XML, MS Project, MS Visio, MS Teams
You have 2 years'+ consulting experience in a client-facing, software environment.
You possess knowledge of Environmental, Health & Safety and/or Quality Management Systems
Educational Background:
Completed post-secondary education or equivalent experience. Project Management and Software Coding Courses preferred
Once selected, you would have to:
Get a satisfactory criminal background check and public safety verification as a part of the role requirements
What you can expect once you start:
Participate in Corporate onboarding - Learn about Intelex, our parent companies, our history, and our values
Participate in Departmental onboarding - Learn our software, our methodology and how you fit into the organization.
Work with a peer Buddy - Gain mentorship through your onboarding programs and beyond. Learn the ins and outs from someone who does your job
1:1s - Meet the team, leadership, and people in supporting teams. Make friends and gain rapport and connections.
Start achieving critical role-specific metrics and targets
Achieve key departmental onboarding achievements energetically - Learn our key modules and get ready to be client-facing
Start a project with the support of your Buddy, Manager, and the entire team
Throughout Year 1:
Maintain a full roster of projects at various stages of the project lifecycle
Become a Buddy and pay it forward - help the next generation learn and grow in the role.
Learn and adopt the Fortive Business System and apply its tools towards your day to day work (e.g. problem solving, implementing improvements)
Achieve positive customer feedback
Grow your knowledge - Learn more Intelex modules and features.
Building a Safer, Cleaner World Together!
We welcome you to engage with us to make a difference in the world by helping companies become more sustainable by keeping their employees safe, minimizing their environmental impacts, and improving their quality of their products.
Here at Intelex we adopt diversity, encourage innovation, support professional growth and care about your work/life balance. If you want to learn more about us and how we are working towards achieving our vision of reducing job deaths by 2050, visit our site www.intelex.com
We value our people!
Our Culture, Our Way
Our culture is the foundation of our success. We are serious about our role in the world. Maintaining work-life balance, investing career development for our people, celebrating successes and achievements, and giving back to the community are just a few things that make Intelex such a cool place to work.
We will ensure that individuals with disabilities are provided reasonable accommodation to participate in the job application or interview process, to perform essential job functions, and to receive other benefits and privileges of employment. Please contact us to request accommodation.
Company Overview
With more than 1300 clients and one million users, Intelex Technologies ULC is a global leader in Environmental, Health, Safety (EHS) and Quality management software. Since 1992 its scalable, web-based platform and applications have helped clients across all industries improve business performance, mitigate organization-wide risk, and ensure sustained compliance with internationally accepted standards (e.g. ISO 9001, ISO 14001 and OHSAS 18001) and regulatory requirements. Intelex is one of Canada's most highly awarded and fastest-growing tech companies and has been named one of Canada's Most Admired Corporate Culture, Best Managed Companies in Canada, one of the fastest growing companies in PROFIT Magazine, as well as one of the country's top employers by Aon Hewitt and Best Small and Medium Employers. For more information, visit www.intelex.com