Director, Manufacturing Engineering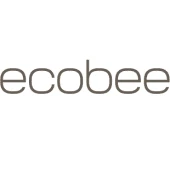 ecobee
Administration
Toronto, ON, Canada
Posted on Thursday, November 9, 2023
Who'll You Be Joining:
As the Manufacturing Engineering Director for our global manufacturing operations, you will play a pivotal role in ensuring the efficiency, quality, and continuous improvement of our manufacturing processes across multiple facilities worldwide. You will lead a team of talented engineers and collaborate closely with cross-functional teams to drive operational excellence, cost-effectiveness, and innovation in our manufacturing practices.
How You'll Make an Impact:
Global Manufacturing Strategy: Develop and execute a strategic vision for manufacturing engineering that aligns with the company's goals and objectives on a global scale.
Team Leadership: Lead, mentor, and manage a team of manufacturing engineers, providing guidance and fostering a culture of excellence and continuous improvement.
Process Optimization: Identify opportunities to enhance manufacturing processes, reduce costs, and improve product quality while ensuring compliance with industry standards and regulations.
New Product Introduction: Collaborate with R&D and product development teams to ensure smooth transitions from product design to manufacturing, including design for manufacturability (DFM) reviews.
Supplier Collaboration: Work closely with global suppliers to optimize the supply chain, address quality issues, and drive cost-effective manufacturing solutions.
Quality Assurance: Implement and maintain rigorous quality control standards and protocols to ensure the highest level of product quality and consistency.
Cost Management: Develop and manage budgets for manufacturing engineering activities, optimizing resource allocation to achieve cost-effective results.
Continuous Improvement: Champion lean manufacturing principles, Six Sigma methodologies, and other improvement initiatives to drive operational excellence and efficiency.
Global Collaboration: Collaborate with international teams, sharing best practices and standardizing processes across multiple manufacturing facilities.
Safety and Compliance: Ensure that all manufacturing activities adhere to safety regulations and compliance standards.
What you'll bring to the table:
Bachelor's degree in Engineering or a related field; Master's degree preferred.
Proven experience 7+ years in manufacturing engineering leadership roles within a global manufacturing environment.
Strong knowledge of manufacturing processes, including SMT, Electromechanical assembly and Injection molding, Manufacturing Test
Proficiency in lean manufacturing principles, Six Sigma, and other process improvement methodologies.
Exceptional leadership, team management, and interpersonal skills.
Excellent problem-solving abilities and a track record of driving results.
Strong project management and budgeting skills.
Knowledge of relevant industry standards and regulations.
Just so you know: The hired candidate will be required to complete a background check
What happens after you apply:
Application review. It will happen. By an actual person in Talent Acquisition. We get upwards of 100+ applications for some roles, it can take a few days, but every applicant can expect a note regarding their application status.
Interview Process:
A 45 minute phone call with a member of Talent Acquisition

1 hour virtual meeting with the VP, Manufacturing. This interview has a values and leadership focus.
1 hour in person meeting - This interview has a technical focus.
Final 1 hour virtual meeting with senior leader from two teams you'll work closely with.