Director, Business Intelligence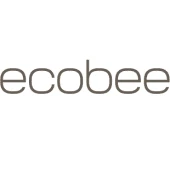 ecobee
Operations, Data Science
Toronto, ON, Canada
Posted on Thursday, November 9, 2023
Who You'll be Joining:
The Director of Business Intelligence leads a team of BI and data professionals. Your team manages 50+ data pipelines, the data lake which stores unstructured data, and our BI data warehouse and schemas.
As a data leader at ecobee, you'll be responsible for partnering with our business stakeholders in Finance, Sales, Customer Support, Operations, Marketing and Product to understand both their data needs and the KPIs and metrics they use to measure success. At the same time, you'll work closely with our technology groups to understand many disparate data sources, ranging from ecobee's public cloud through key business systems. You are a business and technology partner, comfortable and experienced in both realms.
Your mandate is to enable accurate, timely, actionable, and valuable self-served data insight for your stakeholders, enabling them to make the best business decisions.
How You'll Make an Impact:
Lead and manage the BI team, consisting of BI Developers and Data Engineers

Collaborate with business stakeholders across the enterprise to fully understand their data and insight needs

Collaborate closely with Data Science to establish a clear plan of action as we work towards realizing our data-mesh strategy and align on a data governance framework

Collaborate closely with Engineering teams which own data producing systems across ecobee's public cloud

Collaborate closely with the Business Systems team, which owns important repositories of ecobee business data

Hold your upstream data partners accountable for the accuracy, quality and timeliness of the data their systems produce

Champion the security of ecobee's data by partnering with our Security team, ensuring we are meeting or exceeding the data promise we make to our customers

An immediate term focus on data quality –building trust in a single source of data begins with data quality

Enable self-service insight – your stakeholders are most effective when they are able to work with their data in a structured, clear and consistent manner
What You'll Bring to the Table
Our current ecosystem includes (but is not limited to) data repositories across Google Cloud Platform, Amazon Web Services, e-commerce solutions, Salesforce and Netsuite. You have demonstrated experience with these or similar solutions

Experience with SiSense or similar BI Platforms

Experience with Matillion, HEVO Data, or comparable ETL platforms

Experience with Google Cloud BigQuery enterprise data warehouse, or similar platform.

Experience with data cataloguing and data quality tools

Demonstrated experience working with a broad range of business stakeholders across various disciplines (Sales, Marketing, Customer Service, etc.) to deliver data insight and analytics

Demonstrated experience working with engineering teams to understand and influence data in upstream systems

You have significant experience building, leading, inspiring and managing a high performing team

You are experienced with metadata management with an eye toward driving understandability and searchability of data

You are comfortable working with senior leaders and influencing decisions. You can tailor your communication to the audience and pivot between business and technical considerations easily

You have considerable experience managing an enterprise data warehouse and associated strategy. You can speak to the pros and cons of specific architectural approaches and frameworks (Kimball, Inmon, etc.)

You advocate for data-driven decisions and a strong data governance framework and have experience implementing and leading data governance within organizations of 500+ employees
What happens after you apply?
Application Review. It will happen. By an actual person in Talent Acquisition. We get upwards of 100+ application for some roles, it can take a few days, but every applicant can expect a note regarding their application status.
Interview Process (4 Rounds)
Round 1: 30-minute phone call with a member of Talent Acquisition
Round 2: 45-minute video interview with the Hiring Manager
Round 3: 45-minute video interview with a Technology Stakeholder
Round 4: 45-minute video interview with members of the BI Team