Gestionnaire pré-vente - Pre-sales Manager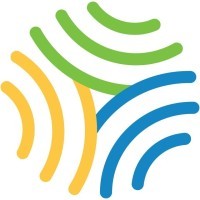 Data Valet
Sales & Business Development
Montreal, QC, Canada
Posted on Wednesday, August 16, 2023
English version follows
Qui nous sommes
Nous sommes Datavalet, un acteur en pleine croissance dans le monde du Wi-Fi, des réseaux gérés et des solutions logicielles d'affaires. Nous créons l'avenir des expériences numériques connectées. Nous sommes une entreprise de taille moyenne avec des bureaux à Montréal, Toronto et Charlotte, NC. Le développement durable est au cœur de tout ce que nous faisons, comme l'illustre notre certification Ecocert. Nous prenons soin de notre planète, de nos communautés et de nos pratiques sociales.
Culture du travail
Nous sommes une entreprise technologique, donc nous sommes passionnés par la création de solutions qui résolvent des problèmes réels et qui sont à la pointe du progrès.
Nous travaillons fortmais ne nous prenons pas trop au sérieux. Vous verrez que nous formons un groupe diversifié de personnes qui collaborent pour innover dans un secteur en constante évolution. Si vous en avez assez de travailler dans un environnement d'entreprise tendu où vous n'êtes qu'un numéro, venez nous rejoindre et faites entendre votre voix !
Pourquoi nous ?
Voici ce qui nous rend différents :
Un environnement axé sur l'employé qui vise l'autonomie
Un équilibre flexible entre vie professionnelle et vie privée
Cinq jours de congés payés, plus des congés pendant les vacances.
Programme d'heures d'été
Programme de reconnaissance entre pairs
Contirbution au transport collectif
Programmes de formation et de développement
Programme d'hypothèque subventionnée
Massages au bureau
Ce que nous recherchons
Le/la gestionnaire pré-vente dirigera et supervisera une équipe de consultants de solutions pré-ventes dans toutes les activités et responsabilités pré-ventes techniques et orientées solutions nécessaires à la vente des produits, solutions et services de DATAVALET sur le marché.
Le/la gestionnaire pré-vente dirigera également la création et la mise en œuvre de processus, d'outils et de meilleures pratiques qui garantiront que les solutions sont conçues de manière cohérente, reproductible et de haute qualité (par exemple, la mise en œuvre d'un processus de révision de l'assurance des solutions (SAR)).
Le/la gestionnaire pré-vente et son équipe font partie de l'équipe des ventes et doivent comprendre le processus de vente et les défis de la concurrence et des clients, en travaillant dans des délais serrés pour accélérer le cycle de vente (temps) et les exigences des clients en matière de calendrier des projets.
Responsabilités et imputabilité :
Recruter, développer, inspirer et encadrer une solide équipe de consultants pré-vente.
Comprendre et avoir une connaissance approfondie de la technologie des produits, solutions et services qui composent le portefeuille de DATAVALET.
Présenter, démontrer et conseiller sur le portefeuille DATAVALET avec des prospects et articuler la solution et la différenciation technique du portefeuille DATAVALET sur le marché.
Grâce à des approches consultatives, être capable de traduire les exigences des clients en exigences techniques nécessaires pour concevoir, dimensionner, étendre et configurer la bonne solution DATAVALET pour chaque client.
A partir des exigences techniques susmentionnées, être capable de concevoir, dimensionner, étendre et configurer la solution DATAVALET adéquate.
Créer des propositions technologiques, axées sur les solutions, qu'un prospect peut ensuite utiliser, constituant ainsi la base de la relation commerciale entre DATAVALET et le client. Ces propositions peuvent inclure des conceptions de réseau, des configurations de dispositifs de réseau, des propositions de services et des énoncés de travaux (SOW), ainsi que des détails sur les produits logiciels et leur personnalisation.
Travailler en collaboration avec les services financiers, les services de livraison, les services commerciaux et les fournisseurs tiers afin d'établir les coûts exacts de la solution.
Compétences et qualifications :
Au moins 10 ans d'expérience technique dans l'environnement, les produits et les services de réseaux sans fil/LAN/WAN.
Au moins 5 ans d'expérience dans la gestion d'équipe
Au moins 7 ans d'expérience dans des environnements de vente à rythme rapide
Expérience de la présentation de solutions technologiques à des analystes et à des décideurs.
Expérience ou connaissance de la création de documents de conception RF à l'aide d'Ekahau ou d'un logiciel similaire.
Excellentes compétences en matière de présentation et de relations interpersonnelles dans un contexte de contact avec la clientèle
Excellentes aptitudes à la communication orale et écrite (anglais/français)
Capacité démontrée à créer de la documentation et des propositions de vente
Motivé(e), déterminé(e) à atteindre des objectifs et à travailler efficacement en équipe.
Capacité d'analyse et de résolution de problèmes
Esprit d'initiative et capacité de suivi
La diversité
Nous sommes fiers de dire que nous avons un groupe diversifié de personnes chez Datavalet. Nous avons des personnes issues de nombreux milieux et cultures différents. Nous accueillons tous les candidats qualifiés sans distinction de race, d'âge, de handicap, d'orientation sexuelle ou d'expression de genre.
---------------
Who we are
We are Datavalet, a growing player in the world of Wi-Fi, managed networks, and business software solutions . We're creating the future of connected digital experiences. We are a mid-sized company with offices in Montreal, Toronto, and Charlotte, NC. Sustainable development is at the heart of everything we do, as illustrated by our Ecocert certification. We take care of our planet, our communities, and our social practices.
Work Culture
We're a technology company, so we're passionate about creating solutions that solve real problems and that are on the cutting edge.
We work hard but don't take ourselves too seriously. You'll find that we're a diverse group of people that collaborates to innovate in an ever-evolving industry. If you're tired of working in a stretched corporate environment where you are just a number, come and join us and have your voice heard!
Why Us
Here's what makes us different:
Employee-first environment that strives for autonomy
A flexible work-life balance
Five days PTO, plus PTO during the holidays
Summer hours program
Peer-to-peer recognition program
Public transit contribution
Training and development programs
Mortgage Assistance Program
In-office massages
What We're Looking for
The Pre-Sales Manager will lead and oversee a team of Pre-Sales Solutions Engineers in all the technical and solution-oriented pre-sales activities and responsibilities necessary to sell DATAVALET products, solutions, and services into the marketplace.
The Pre-Sales Manager will also lead the creation and implementation of processes, tools, and best practices that will ensure that solutions are designed in a consistent, repeatable and high-quality manner (e.g., Implementing a Solutions Assurance Review (SAR) process).
The Pre-Sales Manager and the team is part of the Sales team and must understand the sales process and both competitive and customer challenges, working to tight deadlines to both accelerate the sales (time) cycle, and customer project timeline requirements.
Responsibilities and Accountability:
Hiring, developing, inspring, and coaching a strong pre-sales consulting team.
Understanding and having a depth of knowledge of the technology within the products, solutions and services that make up the DATAVALET portfolio
Presenting, demonstrating and consulting on the DATAVALET portfolio with sales prospects and articulate the solution and technical differentiation of the DATAVALET portfolio in the marketplace.
Through consultative approaches, be able to translate the customers requirements into the technical requirements necessary to design, size, scope and configure the correct DATAVALET solution for each customer.
Following from above technical requirements, the ability to design, size, scope and configure the correct DATAVALET solution
Creating technology, solution-oriented proposals that a sales prospect can then transact against, forming the basis for the commercial relationship between DATAVALET and the customer. These proposals may include network designs, network device configurations, Services proposals and Statements of Work (SOWs), and software product details and customization of same.
Working collaboratively with Finance, Delivery, Sales and 3rd party vendors to help put together accurate solution costs.
Skills and Qualifications:
Minimum 10 years of technical experience working with Wireless/LAN/WAN network environment, products, and services.
Minimum 5 years of experience managing teams
Minimum of 7 years in fast-paced, sales environments
Experience in presenting technology solutions to analysts and decision makers
Experience or familiar with the creation of RF design documents using Ekahau or similar type of software
Excellent presentation and interpersonal skills in a customer-facing setting
Excellent verbal and written communication skills (English/French)
Demonstrated ability to create documentation and sales proposals
Self-motivated, goal driven, and an efficient team player
Analytical and problem-solving ability
Initiative and follow-through ability
Diversity Statement
We're happy to say that we have a diverse group of people at Datavalet. We welcome all qualified applicants regardless of race, age, disability status, sexual orientation, or gender expression.