Director of Finance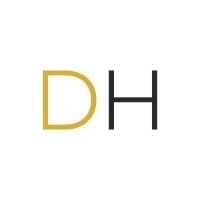 Dash Hudson
Accounting & Finance
Halifax, NS, Canada
Posted on Friday, May 26, 2023
Discover
The Opportunity
Can work Remote
Accounting and Financial
Management
Full-time - Permanent
As the Director of Finance, you will oversee all financial aspects of Dash Hudson, and help drive the company's financial strategy and planning. You will be responsible for assessing the financial performance of the company as well as possible risks and investments.
The Director of Finance has a broad knowledge in accounting, financial, and business principles. You are a strategic thinker and effective leader who can make the most profitable decisions. Your goal is to guide the company toward profitability and long-term success. You will enable Dash Hudson to make smarter, more informed decisions faster. Your team's analysis will support strategic decision-making by the Executive Team and Board of Directors.
At Dash Hudson, you will be given the opportunity to take risks, learn, and grow your career. You'll be joining a talented, hardworking team with leading policies and practices recognized not only as a top employer in Nova Scotia but as a top small-to-medium-sized employer in Canada.