Manager, Revenue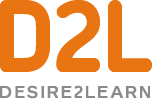 D2L
Kitchener, ON, Canada · Canada · Remote
Posted on Thursday, May 11, 2023
D2L is a cloud company that is modernizing education and building the Future of Work. The old models of teaching and learning are in the midst of the largest transformation in history, and D2L is at the heart of that fundamental shift.
New models of teaching and learning enable a personalized, student-centric experience – and deliver improved retention, engagement, satisfaction, and results for learners of all ages – in schools, campuses, and companies.
D2L is disrupting the way the world learns, by providing the next generation learning environment and solutions to engage and inspire learners. And most importantly, by giving customers a platform that is easy, flexible, and smart. No other company provides a solution as robust and innovative as D2L.
D2L has had a singular mission for 20 years and is dedicated to that same mission in the years ahead: to transform the way the world learns – and by doing so, we will help improve human potential globally.
A member of our Talent Acquisition team reviews ALL of our applications - yes a real person reviews resumes! They are excited to read more about what amazing things you could add to D2L.
JOB SUMMARY:
You are a demonstrated leader and team player, with ownership over the Order to Cash function at D2L. You will be responsible for revenue recognition, billings and collections, setting strategic priorities and managing/coaching direct reports. You will use your experience and keen interest in revenue accounting to ensure all revenue-related contracts are recognized in accordance with IFRS and company policy. You understand the need for continuous improvement and will leverage your deep understanding of business processes to streamline operations and optimize efficiency. Accountability, curiosity and strong communication are some of your top qualities and you are at your best working in a rapidly changing environment. You will use these attributes to contribute to an already exceptional Finance team!
How will I make an impact?
Leadership of the Order to Cash function including revenue recognition, billings and collections, including setting strategic priorities and managing/coaching direct reports
Champion of the Order to Cash process including ownership of revenue recognition accounting under IFRS 15 and oversight of customer billing and collections
Review of customer contracts, invoices, and credit memos to ensure appropriate accounting and creation of key contract position memos as required
Review of external partner contracts to identify appropriate revenue accounting, identify and implement processes to meet monthly reporting obligations
Interpretation and analysis of customer contracts, including the calculation and administration of overage fees
Perform annual standalone selling price analysis and update internal systems and processes accordingly
Identify and implement opportunities to streamline the efficiency and effectiveness of our Order to Cash processes and systems, including billing and collection of cash from customers
Support the Accounts Receivable team in meeting and exceeding billing and collection goals
Partner with Financial Planning & Analysis team to complete budget vs. actual variance analysis for revenue and billing results on a monthly basis, as well as prepare and review revenue and billing forecasts on a quarterly basis
Partner with the Deal Desk team to provide revenue recognition guidance during contract negotiations
Partner with the business (Sales, Legal, Product, and Pricing teams) to provide revenue guidance/consideration with respect to our growing product and service offerings, as well as resolve operational challenges and provide an exceptionally positive customer experience (including customer-facing collection escalations)
Assist with period end close including the preparation and review of revenue-related journal entries and reconciliations
Support the annual financial statement audit, annual statutory audits and quarterly reviews including the preparation of note disclosures
Responsible for Order to Cash internal control design, documentation and execution in support of the Senior Manager, Financial Reporting and Controllership
Lead the research and documentation, and provide advice on technical accounting matters associated to revenue recognition
Create/update training materials and provide ongoing enablement to cross-functional organization members on revenue-related matters
Ad hoc reporting and special projects as required, including the selection and implementation of new processes and systems
People Leadership and Performance
You are passionate about people leadership and leading effective teams
You will manage a team of D2Lers and champion a high performing culture
You will connect your team's day-to-day accountabilities to D2L's mission by setting clear objectives and performance expectations with your team members
You will coach, provide regular feedback, provide career path and development or growth opportunities, and create a collaborative and open environment
You will collaborate through cross-functional teams to accomplish established corporate and team goals and effectively manage relationships with other D2L teams
Responsible for supporting vision, planning and defining team objectives, and leading execution of objectives
Work with your peers and leaders to drive productivity, efficiency, and hold team accountable for high quality outcomes
Play key role with interviewing, hiring and onboarding new team members
Provide expertise and coaching/mentorship to the team members
Produce and actively participate in knowledge sharing as well as professional development initiatives
What you'll bring to the role
You are an experienced leader with a proven ability to manage and develop teams
You are organized with a strong attention to detail allowing you to handle multiple objectives in a fast-paced environment
You are a proactive self-starter with a desire for accountability
Your curiosity and desire for excellence fuels your focus on continuous improvement
You solve cross-functional problems with consideration to the broader impact of decisions and actions
You have strong interpersonal and communication skills allowing you to act as a key liaison with internal and external stakeholders
You have excellent analytical and problem-solving skills allowing you to solve complex problems
You are a skilled communicator both written and verbally with strong presentation skills
Work experience recommendations
3-5+ years of relevant accounting and leadership experience
Strong technical accounting knowledge and experience with IFRS and/or US GAAP
Advanced skills with Microsoft Office suite and NetSuite is an asset
Experience in the software industry is an asset
Experience with a global, multi-currency organization is an asset
Education Recommendations:
University degree or equivalent in business and finance/accounting
Completion of a Chartered Professional Accounting (CPA) designation
Don't meet every single requirement? We strongly encourage you to still apply! At D2L, we are committed to creating a diverse and inclusive environment. We encourage your application even if you don't believe you meet every single qualification outlined, because we love to help our people grow and develop!
Why we're awesome:
At D2L, we are dedicated to providing you with the tools to do the best work of your life. While some of our perks and benefits may vary depending on location or employment type, we are proud to provide employees with the following;
Impactful work transforming the way the world learns
Flexible work arrangements
Learning and Growth opportunities
Tuition reimbursement of up to $4,000 CAD for continuing education through our Catch the Wave Program
2 Paid Days off for Catch the Wave related activities like exams or final assignments
Employee wellbeing (Access to mental health services, EFAP program, financial planning and more)
Retirement planning
2 Paid Volunteer Days
Competitive Benefits Package
Home Internet Reimbursements
Employee Referral Program
Wellness Reimbursement
Employee Recognition
Social Events
Dog Friendly Offices at our HQ in Kitchener, Winnipeg, Vancouver and Melbourne.