Infrastructure Engineer- 8 Month Contract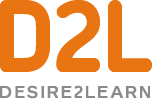 D2L
Other Engineering
Kitchener, ON, Canada · Remote
Posted on Wednesday, April 19, 2023
D2L is a cloud company that is modernizing education and building the Future of Work. The old models of teaching and learning are in the midst of the largest transformation in history, and D2L is at the heart of that fundamental shift.
New models of teaching and learning enable a personalized, student-centric experience – and deliver improved retention, engagement, satisfaction, and results for learners of all ages – in schools, campuses, and companies.
D2L is disrupting the way the world learns, by providing the next generation learning environment and solutions to engage and inspire learners. And most importantly, by giving customers a platform that is easy, flexible, and smart. No other company provides a solution as robust and innovative as D2L.
D2L has had a singular mission for 20 years and is dedicated to that same mission in the years ahead: to transform the way the world learns – and by doing so, we will help improve human potential globally.
A member of our Talent Acquisition team reviews ALL of our applications - yes a real person reviews resumes! They are excited to read more about what amazing things you could add to D2L.
Major Responsibilities (How Will I Make an Impact?):
Managing and describing cloud infrastructure as code
Automate machine provisioning within our Azure Cloud Environment
Help design and buildout our orchestration layer to help D2L scale with our growing business demands
Look to reduce toil within the IT Organization by identifying manual, repetitive and automatable tasks and building out a strategy to streamline critical workflows
Perform the planning, coordination and execution of software and hardware installation, configuration, maintenance and upgrades.
Provide technical assistance by responding to inquiries from other groups regarding errors, problems, or questions about software, hardware, systems and infrastructure.
Design and implementation of new IT initiatives & infrastructure upgrades
Publish internal support documentation to assist staff with requests for information and provide training
Diagnosing and resolving hardware, software, networking, and system issues when they arise
Provide guidance and assistance to IT Support for end user issues arising from ticket escalation and infrastructure initiatives
Competencies (What you'll bring to the role):
2-4 years experience in Infrastructure Engineering in a cloud first environment
Experience configuring and administering Active Directory, Office 365, SCCM and Intune
Experience installing, configuring, patching, and troubleshooting Microsoft Windows Server operating systems.
Strong knowledge of the Windows operating system and some experience with MacOS, iOS, iPad, Android, and Linux operating systems desired.
Knowledge of MSSQL Database administration
Strong analytical and problem-solving skills
Ability to communicate complex technical issues in a clear and concise manner
Demonstrated ability to multitask and process good decision-making skills
Nice to Have;
Experience working within DevOps Environment
Knowledge of orchestration tools
A+ Certification
Microsoft Certification
D2L Leadership Competencies
Leads by Example with personal and professional integrity, high accountability and say/do ratio.
Boundaryless collaboration and influence skills both within team, peer group and broader organization. Effective communicator with a proven track record of.
Delivers Awesome Outcomes: Strategic mindset and business acumen, with strong prioritization skills and a focus on organizational outcomes vs. team tasks. Effective problem solver, able to achieve results individually and through others, in fast paced, deadline-driven environments.
Talent Magnet: Talent-focused leader, with demonstrated ability to coach, build and lead a high performing, diverse team.
Better, Smarter, Faster: An agile learner, with a growth mindset, attention to detail and organizational skills. An operationally minded leader, with a focus on continuous improvement and innovation.
Wins Hearts and Minds: An effective communicator, with the ability to connect the why and the what. A change agent, with proven delegation, motivation, and team building skills.
Don't meet every single requirement? We strongly encourage you to still apply! At D2L, we are committed to creating a diverse and inclusive environment. We encourage your application even if you don't believe you meet every single qualification outlined, because we love to help our people grow and develop!
Why we're awesome:
At D2L, we are dedicated to providing you with the tools to do the best work of your life. While some of our perks and benefits may vary depending on location or employment type, we are proud to provide employees with the following;
Impactful work transforming the way the world learns
Flexible work arrangements
Learning and Growth opportunities
Tuition reimbursement of up to $4,000 CAD for continuing education through our Catch the Wave Program
2 Paid Days off for Catch the Wave related activities like exams or final assignments
Employee wellbeing (Access to mental health services, EFAP program, financial planning and more)
Retirement planning
2 Paid Volunteer Days
Competitive Benefits Package
Home Internet Reimbursements
Employee Referral Program
Wellness Reimbursement
Employee Recognition
Social Events
Dog Friendly Offices at our HQ in Kitchener, Winnipeg, Vancouver and Melbourne.